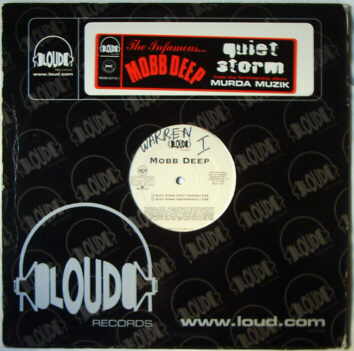 Hip-hop heads, did you know that the classic Mobb Deep song "Quiet Storm" was originally titled "White Lines"?
In an interview with Complex, Prodigy recounted when he walked in on Havoc making the beat and heard the Grandmaster Melle Mel track "White Lines (Don't Don't Do It)" being sampled. Havoc and Big Noyd left once the beat was completed and Prodigy recorded his vocals for his upcoming solo album.
Once done, Prodigy passed the unmastered track over to mixtape guru, DJ Clue, who banged it in The Tunnel for a year straight before the song was even mastered and dropped as a single for 1999's Murda Muzik.
Prodigy: All of a sudden he threw on 'Quiet Storm'—it was called 'White Lines' at the time because I didn't even have a title for it. This shit ain't mixed, it ain't mastered, it sounds like shit, but he played it in the club and people were actually dancing to it. I guess they knew it from the mixtapes.
Check out the two versions below:
Mobb Deep – "White Lines"
Mobb Deep – "Quiet Storm"
Source: Complex – Prodigy Breaks Down His 25 Most Essential Songs