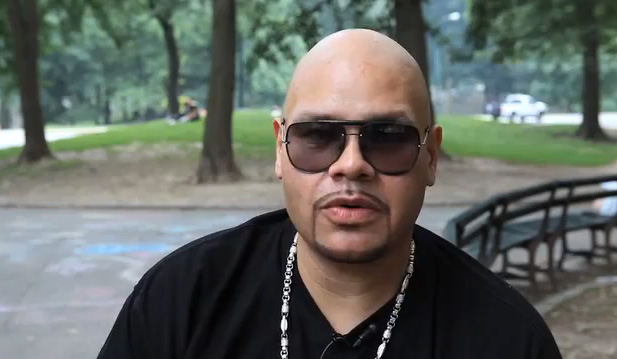 Hip-hop heads, did you know that the 2004 smash hit "Lean Back" by the Terror Squad was Fat Joe's first number one single?
Even though it was until the early 2000s when Fat Joe hit global popularity, the Bronx rapper had been grinding in the rap game for some time. Coming up in the early '90s under the stage name Fat Joe da Gangsta, he was affiliated with the legendary supergroup Diggin' in the Crates Crew whose members included Big L, Lord Finesse, Diamond D, Buckwild and more.
Fat Joe signed to Relativity Records and released his debut album, Represent, in 1993. Featuring production from The Beatnuts, Diamond D, Lord Finesse as well as guest appearances from Grand Puba and Kool G Rap, the album was a minor success and included the single "Flow Joe" which peaked at 89 on the Billboard Hot 100 and topped the Billboard Hot Rap Singles.
After increasing success with each subsequent album, Fat Joe decided to put together a new rap crew called the Terror Squad which consisted of members Big Pun, Cuban Link, Prospect, Armageddon, and Triple Seis. Terror Squad dropped their arguably forgettable debut album in 1998 and it wasn't until 2004 where they blew up with "Lean Back."
Produced by Scott Storch, who at the time was the hottest producer in hip-hop, the single topped the Billboard Hot 100 for three weeks and became Fat Joe's first number one hit.