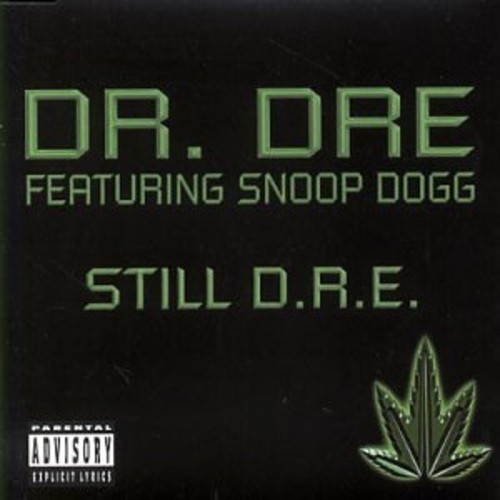 Hip-hop heads, did you know that the lead single off The Chronic 2001, "Still D.R.E.," was written by Jay-Z for Dr. Dre?
At the time, Jay-Z was one of the hottest rappers doing it along with Eminem and DMX. He had just come off selling 5 million copies of Vol. 2… Hard Knock Life, one of Jay-Z's best selling albums to date, and was featured on Mariah Carey's chart topping hit single "Heartbreaker."
Independent artists: learn how to build a fanbase and make money from your music. 
Hov was also getting ready to drop his fourth studio album, Vol. 3… Life and Times of S. Carter, which would go on to sell 462,000 copies in its first week. Needless to say, he was on fire.
Dre on the other hand, wasn't so hot. After leaving Death Row Records in 1996 due to creative conflicts and the label's increasingly hostile environment and forming Aftermath Entertainment, Dre was in need of a hit.
The label's first release, Dr. Dre Presents the Aftermath, didn't connect with fans despite being certified platinum and having joints like the posse cut "East Coast/West Coast Killas" which featured B-Real, KRS-One, Nas and RBX.
Then The Firm dropped and was a major disappointment to rap fans all over. Even Nas and AZ teaming up with Dre couldn't save the project.
So when Dr. Dre was looking for some lyrical heat, he called upon Jay-Z to pen his legendary comeback track. As you'd expect when you combine one of the greatest rappers of all time with one of the greatest hip-hop producers of all time; the result was one of the greatest hip-hop singles of all time.
With Hov penning the lyrics, Snoop Dogg on the hook and Dre producing the beat, "Still D.R.E." was a smash hit, selling over 4,000,000 copies and entering the Billboard Hot 100. The track propelled Dre back into the spotlight and cemented his position on top of the rap game.
Independent artists: learn how to build a fanbase and make money from your music.