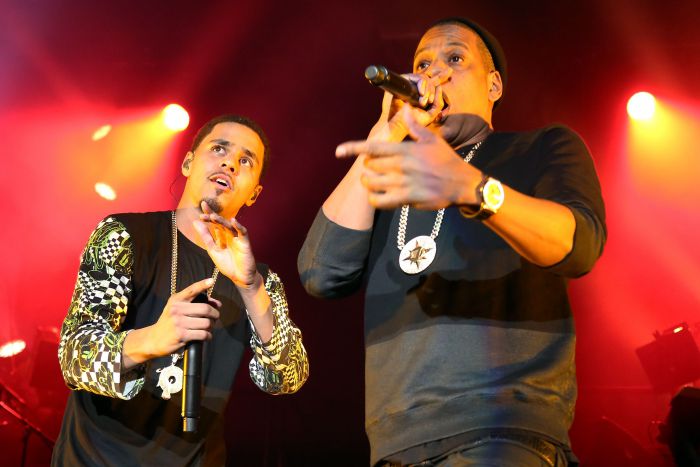 Hip-hop heads, did you know that Jay-Z signed J. Cole to Roc Nation after he heard "Lights Please"?
In an interview with Complex about the making of his 2011 debut studio album, Cole World: The Sideline Story, the first Roc Nation signee and Dreamville boss revealed that after Hov heard the track, he wanted to meet Cole.
J. Cole: He heard it and he had an incredible reaction so he called me. I was in his office the very next morning and the same shit happened with Jay-Z. He played my shit to Jay-Z and Jay had the same reaction as him. [The song] is why he wanted to meet me and the meeting got me a deal.
As amazing as that sounds, it wasn't as easy as it appeared – Cole had been hustling for a while before he landed a deal with Roc Nation. He had been trying to get put on with Hov since 2007, waiting outside of a studio for 3 hours, only to be shunned by the big man.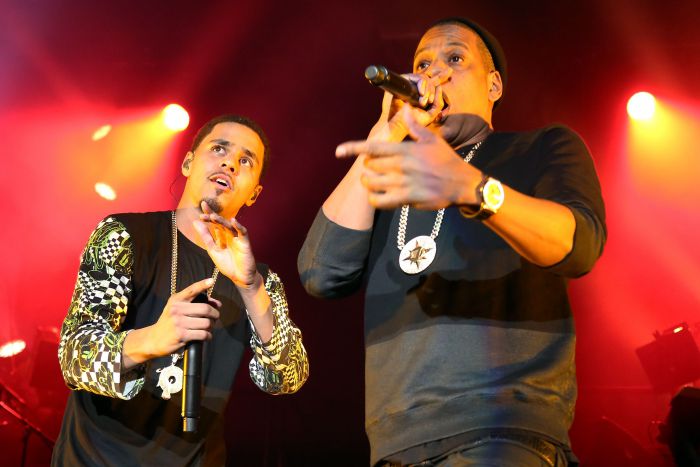 After signing to the Roc, Cole immediately jumped onto "A Star Is Born" off The Blueprint 3 and started working on his debut album. It wasn't all smooth sailing since the label still needed that hit before putting out the record so Cole continued to fine tune his craft and dropped the classic mixtape, Friday Night Lights, as an appetiser for fans.
Cole finally found the hit Jay-Z had been waiting on with "Work Out" – a track famous later on for causing Nas, one of Cole's biggest idols, to be disappointed in the rapper. Whatever Nas thought, the hit single peaked at number 13 on the Billboard Hot 100 and gave Cole the momentum for Roc Nation to finally drop his album.
Cole World: The Sideline Story dropped September 27, 2011 and managed to move 218,000 copies in its first week, making it one of the biggest rap first week openers of 2011, trailing behind Jay-Z & Kanye West, Drake, Lil Wayne and Young Jeezy.