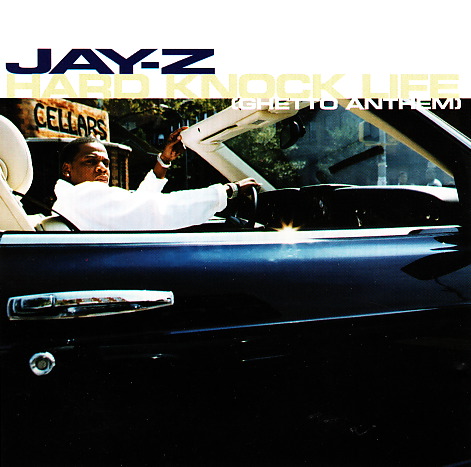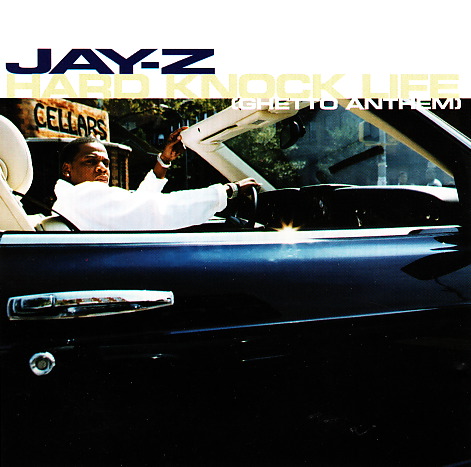 Hip-hop heads, did you know that Jay-Z lied to the Annie original songwriters, Charles Strouse and Martin Charnin, in order to clear the song's sample?
Back in the day before Hov had Obama and Oprah in his contacts list, he was on the road with Puff Daddy for the No Way Out tour, opening for the Bad Boy head honcho. In between sets, the legendary DJ Kid Capri spun the instrumental version of "Hard Knock Life (Ghetto Anthem)," which was produced by The 45 King, and the bouncy melody caught Jay's ear.
In an interview with NPR, Jay-Z revealed that he wrote a letter to the two songwriters, talking about how much the TV version of Annie meant to him growing up, to get them to let him use the sample for his 1998 smash hit single.
Jay-Z: I wrote a letter about how much Annie meant to me growing up and how I went to a Broadway play — which was an exaggeration. "I saw it on TV. It was a bad lie … for a good reason.
Fortunately the letter worked and the songwriters cleared the sample for usage. "Hard Knock Life (Ghetto Anthem)" ended up becoming Jay-Z's most successful single to date, peaking at number 15 on the Billboard Hot 100 as well as charting all over the world, giving the Roc-A-Fella artist his very first global hit.
With "Hard Knock Life (Ghetto Anthem)" and his other hit single at the time, "Can I Get A…," burning up the charts, Jay-Z's third studio album, Vol. 2… Hard Knock Life, ended up moving over 350,000 copies in its first week and eventually selling over 5 million units, becoming his best selling album to date. The album is also one of the best selling rap albums in history.
http://www.youtube.com/watch?v=zxtn6-XQupM