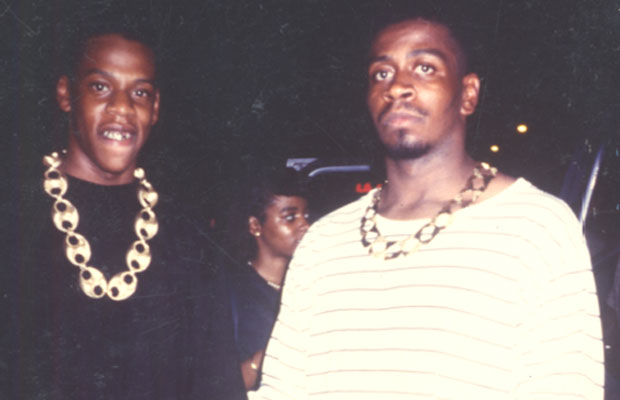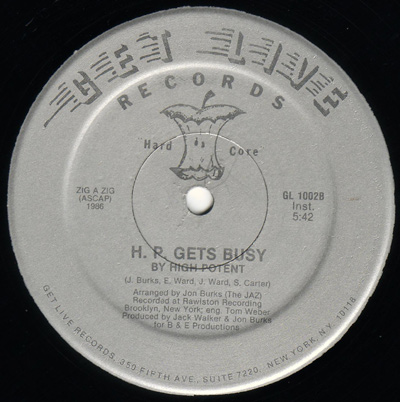 Hip-hop heads, did you know that the first time Jay-Z ever appeared on a song was on High Potent's "H.P. Gets Busy" back in 1986?
To give you some context on what hip-hop was looking like it 1986 –  Eric B. & Rakim were rocking shit with the two singles "Eric B. is President" and "My Melody," MC Shan was holding down Queensbridge, Run-D.M.C. was the king of rock (and rap) and Ice-T was pioneering gangsta rap over on the West Coast.
"H.P. Gets Busy" was the only release from High Potent, a short-lived Brooklyn group consisting of Jay-Z, his former mentor Jaz-O, Joy, and Easy L.B. The song isn't anything special in itself but listening to Jay-Z rap a full 10 years before he dropped Reasonable Doubt is incredible.
After the song failed to garner any momentum, Jay-Z would continue to juggle hustling and rapping, later appearing on other Jaz-O cuts like "The Originators" and "Hawaiian Sophie," as well as on Big Daddy Kane's '94 posse cut "Show and Prove" and Big L's '95 cut "Da Graveyard."
Pooling his resources with Damon Dash and Kareem "Biggs" Burke to form the independent Roc-A-Fella Records and partnering with Priority Records to distribute their music, Jay-Z would finally drop his debut album, Reasonable Doubt, June 25th 1996.
Featuring production from esteemed producers like DJ Premier, Clark Kent and Skit, Reasonable Doubt became a certified street classic and was the first of Jay-Z's many stepping stones to become one of the greatest rappers of all time.
https://www.youtube.com/watch?v=qGHvSz9b1hk