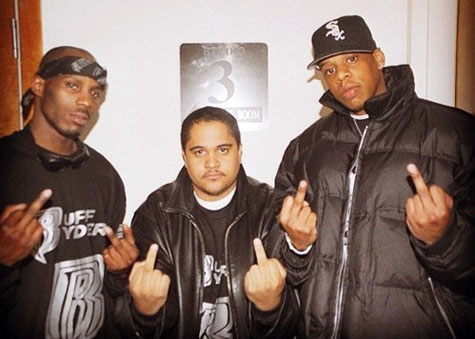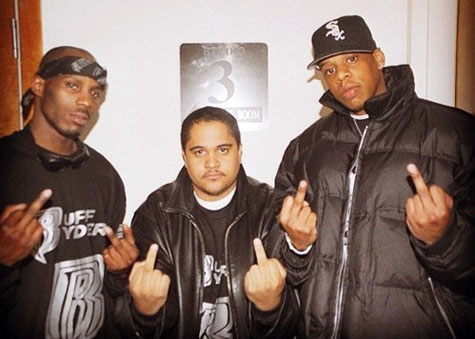 Hip-hop heads, did you know that while still on the come up, Jay-Z and DMX battled each other in the Bronx during the early 1990s?
During an interview with HipHopDX, three people who witnessed the battle – Ski Beatz, Sauce Money, and Ruff Ryders co-founder Waah Dean – detailed how shit went down.
With Jay-Z being from Brooklyn and DMX being from Yonkers, they decided to do the battle in a neutral place – at the small pool hall in the Bronx. Hov was with Dame Dash and Dame's crew called The Best Out while X rolled through with his people all the way from Maryland.
After a couple warm rounds, the two rappers started getting into it; rhyming for hours back and forth. According to Waah Deen on how the two of them differed – "Jay-Z spoke a little bit more, X flowed more. Jay-Z more talked in his rhymes."
Ski explains this in more detail  – "It was both of their styles at their purest forms. DMX was definitely on that barking, that whole thing. That was his whole persona. His voice was just raw. Jay was the big willie, hustler poster child king."
Source: HipHopDX – Battle Royale: Jay-Z & DMX's 1990s Bronx Battle Revisited