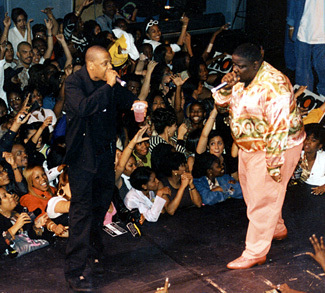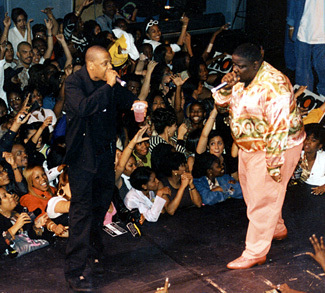 Hip-hop heads, did you know that Jay-Z and The Notorious B.I.G. were planning to form a supergroup together called The Commission?
As referenced in Biggie's lyrics on "What's Beef," The Commission was going to be made up by himself (Franke White), Jay-Z (Iceberg Slim), Puff Daddy, Lance 'Un' Rivera (Uncle Paulie), Lil' Cease (Caesar Leo DeGenero) and Charli Baltimore.
While Biggie and Jay-Z had already collaborated on numerous occasions – "Brooklyn's Finest," "I Love the Dough" and "Young G's" – a full length album with both Brooklyn legends going head to head and Puffy quarterbacking the project with his commercial acumen could have resulted in a complete industry takeover by The Commission.
Sadly Biggie passed away in March 1997, before any sort of recording could have taken place for the project. Jay-Z has gone on to become one hip-hop's biggest moguls while Biggie has cemented his legacy as one of the greatest rappers of all time.