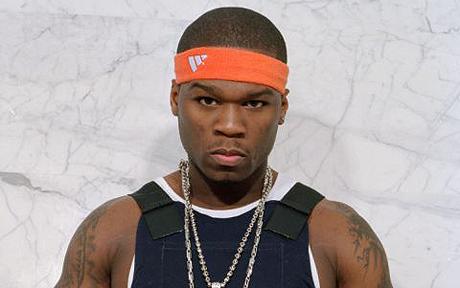 Hip-hop heads, did you know that it was the late, great Jam Master Jay who taught an up-and-coming 50 Cent how to write hooks?
As one of the greatest hook-writers in hip-hop – responsible for catchy singles like "In da Club," "If I Can't," "Westside Story," "How We Do," "Hate It or Love It" and plenty more – it's hard to imagine 50 was ever terrible at writing choruses.
In a recent interview with Vulture, 50 spoke about his come up, bumping into Jam Master Jay and subsequently being mentored by the Run–D.M.C. DJ on songwriting.
50 Cent: So he actually started to teach me how to write music. He gave me writing habits, because he would have me write the chorus three times before he picked one. It gave me the habit as a writer to up with more than one melody for the record. So on "P.I.M.P.," you'll hear the chorus area, and then you'll hear an area that feels like a bridge on the record, but that's out of the habit that I write two or three melodies on every song.
Having mastered the art of songwriting, 50 Cent got on his grind, marketing his mixtapes using beats by Jay-Z, Wu-Tang and Mobb Deep to build a name for himself on the streets independent.
Source: Vulture – 50 Cent on the '90s Hip-Hop Scene, Drake, and the Beyoncé Video He Never Got to Make