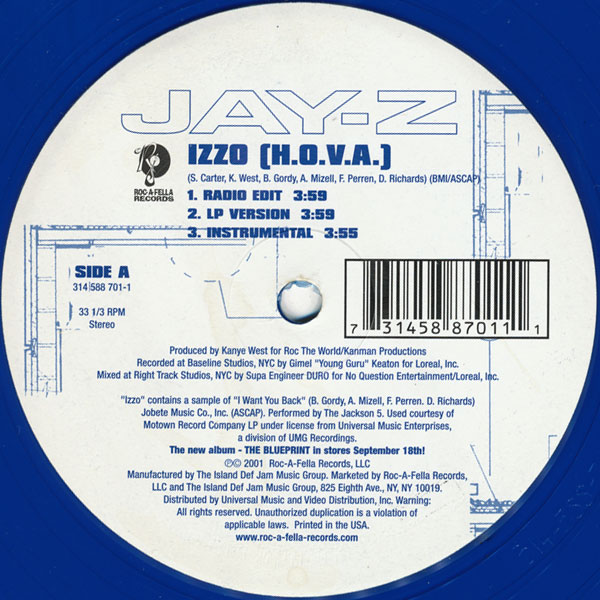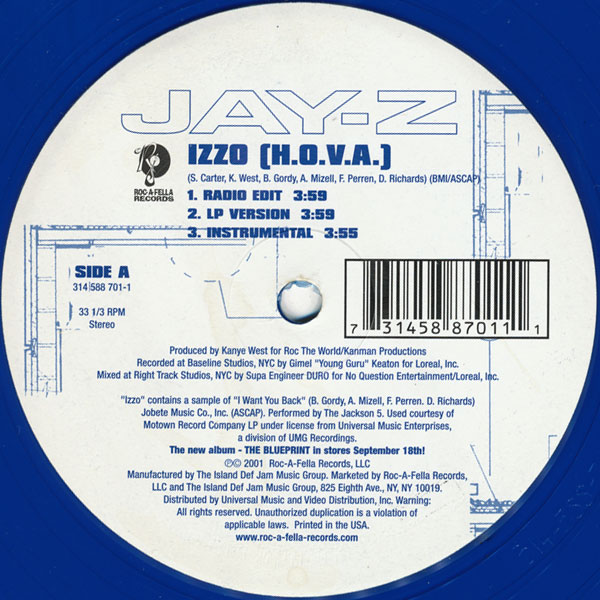 Hip-hop heads, did you know that Kanye West's first ever hit single was "Izzo (H.O.V.A.)" which he produced for Jay-Z's 2001 landmark classic The Blueprint?
Before he was the king of hits, churning out top 10s like they were nothing, Kanye was just a humble producer for Roc-A-Fella, trying to get put on as a rapper. He caught his first big break in 2000, producing "This Can't Be Life," his first ever beat for Jay-Z, which featured on The Dynasty: Roc La Familia.
Drawn to Kanye's soulful and nostalgic production style, Jay-Z pulled him, along with two other up-and-coming producers at the time – Just Blaze and Bink, to work on 2001's The Blueprint. Kanye produced a total of five beats on the album – "Takeover," "Izzo (H.O.V.A.)," "Heart of the City (Ain't No Love)," "Never Change" and the bonus cut "Girls, Girls, Girls (Part 2)."
As the lead single off The Blueprint, "Izzo (H.O.V.A.)" became Kanye's first produced hit as well as Jay-Z's first single to crack top 10 on the Billboard Hot 100.
Since then, Kanye has released or featured on countless top 10 hits, cementing his legacy as one of the greatest rappers of all time and best hip-hop producers ever.
"Slow Jamz" The College Dropout (2003)
"All Falls Down" The College Dropout (2004)
"Gold Digger" Late Registration (2005)
"Stronger" Graduation (2007)
"Good Life" Graduation (2007)
"American Boy" Shine (2008)
"Love Lockdown" 808s & Heartbreak (2008)
"Heartless" 808s & Heartbreak (2008)
"Swagga Like Us" Paper Trail (2008)
"Knock You Down" In a Perfect World… (2009)
"Run This Town" The Blueprint 3 (2009)
"Forever" More Than a Game OST (2009)
"Niggas in Paris" Watch the Throne (2011)
"E.T." Teenage Dream: The Complete Confection (2011)
https://www.youtube.com/watch?v=1tWmyPMf3wU