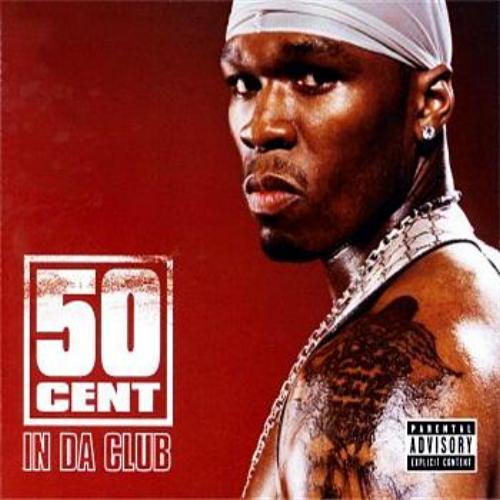 Hip-hop heads, did you know that before 50 Cent shut down hip-hop with "In da Club," the beat for the smash hit single was originally given to D12 who passed on it?
After debuting in 2001 with the multiplatinum selling Devil's Night, which featured worldwide hits like "Purple Pills" and "Fight Music," D12 got back into the studio to start recording their next album. One of the tracks that came across their way was Dr. Dre's beat for what would later become "In da Club."
However the group passed on the beat and it was given to 50 Cent who had signed to Shady, Aftermath, Interscope in 2002 after lighting New York streets on fire with a series of classic mixtapes.
As the lead single off 50's debut studio album, Get Rich or Die Tryin',  "In da Club" was a monster hit, topping the Billboard Hot 100 for 9 weeks and was nominated for Best Male Rap Solo Performance and Best Rap Song at the Grammys that year. Since its release in 2003, "In da Club" has sold more than 2 million copies. Not bad for a debut single right?
It might be easy to think that D12 missed out on hit single but looking back at it now, you've got to give 50 a lot of credit for the song's success.
Of course the beat, produced by Dr. Dre and Mike Elizondo, was a great starting point, but it was 50's catchy lyrics and unforgettable hook that turned a good song into one of the greatest hip-hop singles of all time.