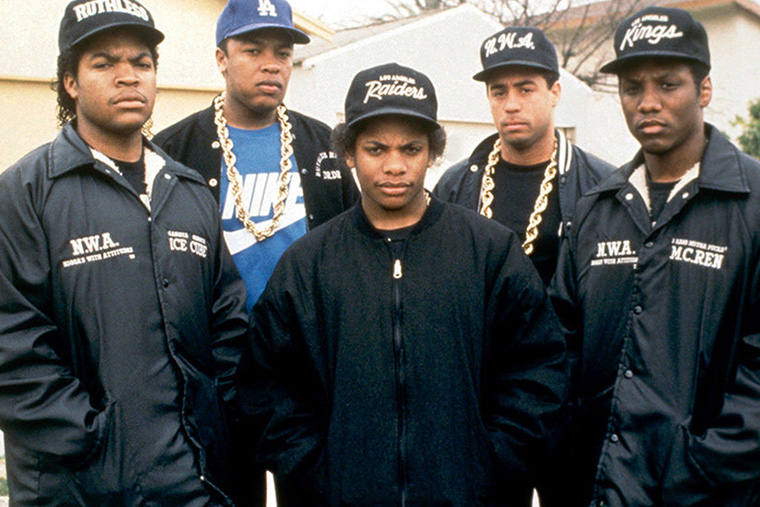 Hip hop heads, did you know that "Boyz-n-the-Hood", the debut single by Eazy-E, was originally written by Ice Cube for NY rap group H.B.O. (Home Boys Only), who were also signed to Ruthless Records?
Ice Cube:
"Well, I actually wrote "Boyz-n-the-Hood" for a group of his — it wasn't for him. He had a group called H.B.O. — Home Boys Only. He was just gonna be the manager. So I wrote some songs and he was like, "I like the stuff you write, I like what you're talking about. Write a song for my group." So I wrote "Boyz-n-the-Hood" and they turned it down. But [Dr.] Dre convinced Eazy to do it. Eazy just worked hard. He worked hard, hard, and actually became a pretty good rapper."
The song, which samples "I'm a Ho" by Whodini, "Hold It, Now Hit It" by Beastie Boys, "Mr. Big Stuff" by Jean Knight and "I'll Take You There" by The Staple Singers, was the lead single off N.W.A. and the Posse and was later remixed for Eazy's debut album Eazy-Duz-It.
Source: Ice Cube Remembers Eazy-E on 20th Anniversary of N.W.A Partner's Death