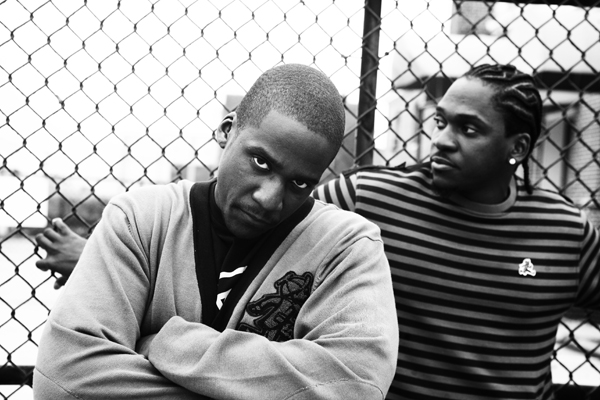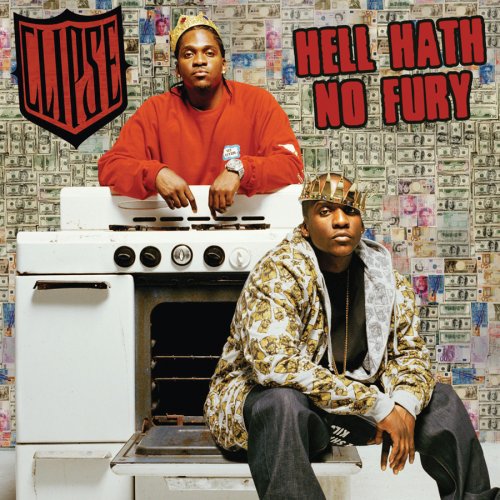 Hip-hop heads, did you know that a lot of the beats on Clipse's Hell Hath No Fury were meant for Jay-Z's Kingdom Come?
In an interview with Complex, Pusha T revealed that The Neptunes originally made a majority of the Hell Hath No Fury beats for Hov's comeback album but due to some red tape issues and Pusha hitting up Pharrell, Clipse ended up with them.
All respect to Jay-Z, but I can't imagine anyone else but Clipse rhyming better over beats like "Momma I'm So Sorry," "Mr. Me Too," and "Riding Around Shining."
Pusha T: Hell Hath No Fury was actually a Jay-Z album, Pharrell had originally made all those records for Jay-Z's Kingdom Come. I got wind of all these records and for whatever reason the deal wasn't solidified. And I hit Pharrell like, 'How the fuck you give these beats to this man and my album ain't fucking done? This is my fucking album right here! What the fuck is wrong with you?' Then whatever was going down and whatever red tape happens during albums, Jay-Z picks other beats. And we ended up getting it back.