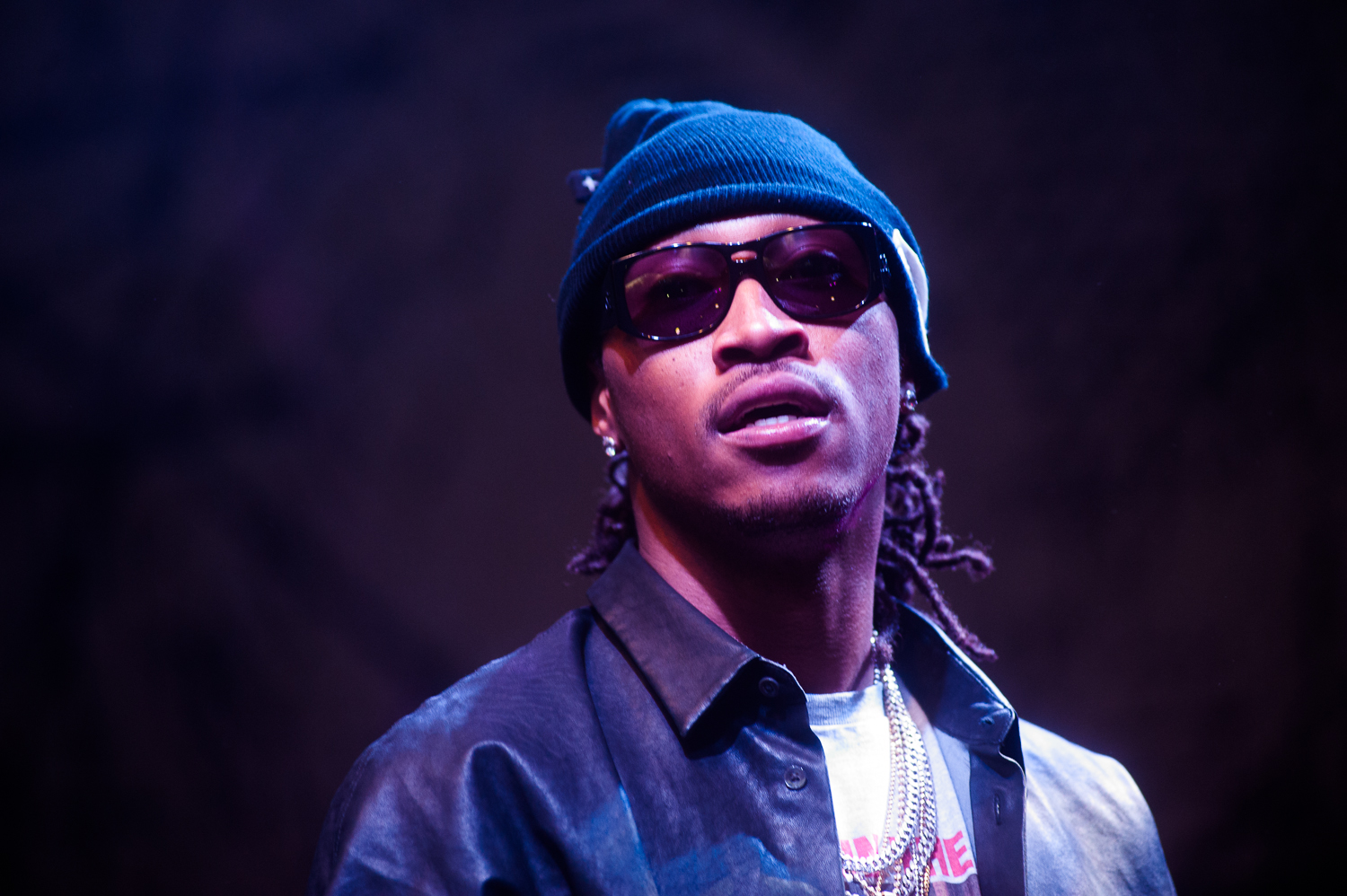 Hip-hop heads, did you know that Organized Noize producer Rico Wade is actually the cousin of one of the hottest Atlanta hip-hop artists at the moment, Future?
As part of the legendary Atlanta hip-hop production group, Rico Wade has contributed to a number of classic albums, producing a majority of OutKast's albums, TLC's '95 hit single "Waterfalls" and more recently, contributing four cuts to Big Boi's 2010 solo debut album, Sir Lucious Left Foot: The Son of Chico Dusty.
Future not only credits Rico as a musical influence but also talks about how the producer took him off the streets and made him a part of the Dungeon Family's second generation, which also includes other artists like Killer Mike, Bubba Sparxxx, Slimm Calhoun, The Calhouns, Konkrete and Purple Ribbon All-Stars.
Rico Wade: "I took him out of the trap then," he says, using the 15-year-old Future's early love of rap as a way to get him to spend more time in the Dungeon. "He knew he had to sit in the back and watch," says Wade. "He knew better than to jump in with the grown folks."
Since then, Future has gone on to become one of hip-hop's most notable and consistent hit-makers, churning out smash hooks for YC, Lil Wayne, Ace Hood, Rocko, DJ Khaled and Rick Ross.
At the same time, Future's also been working hard on his own solo career, releasing his debut solo album, Pluto, in 2012 and having just dropped his second studio album, Honest, April 22nd of this year.
Source: SPIN – Future Is Now