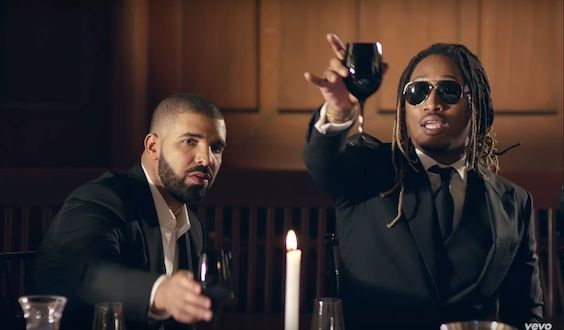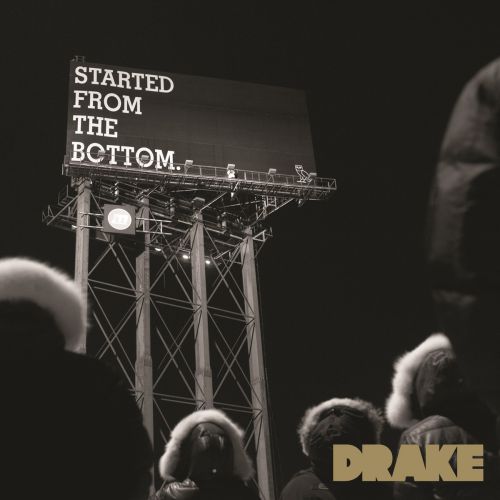 Hip-hop heads, did you know that Future inadvertently inspired the hook for Drake's 2013 anthem "Started from the Bottom"?
Ever since Drake dropped a verse on Future's "Tony Montana" back in 2011, the two rappers have been linking up here and there over the past few years on records like "We In This Bitch 1.5," "Love Me," "Sh!t (Remix)" and more.
They've also been an inspiration to each other as Future would testify – claiming that he helped inspire the hook for "Started from the Bottom" in an interview with Power 106:
Future: "When he made the record, he was in a studio session with me. It was for 'Chosen One'. So when we was at the studio, Drake came by, and I always tell my engineer 'start it from the bottom'. He was waiting for me in "Chosen One" to say 'started from the bottom'. He bought me a bottle of Louis XIII that I never opened because of this. I said, I don't want a bottle I need publishing!
Their relationship culminated in What a Time to Be Alive, a collaborative album that was created in 6 days when Drake went to kick it with Future in Atlanta. As a testament to Drake's commercial prowess and Future's unbelievable year, the project is expected to sell over 500,000 copies in its first week.