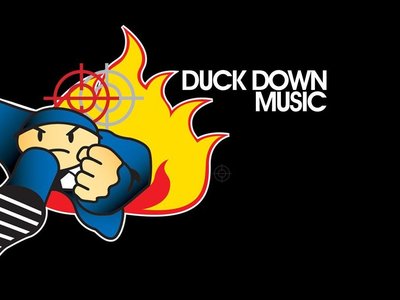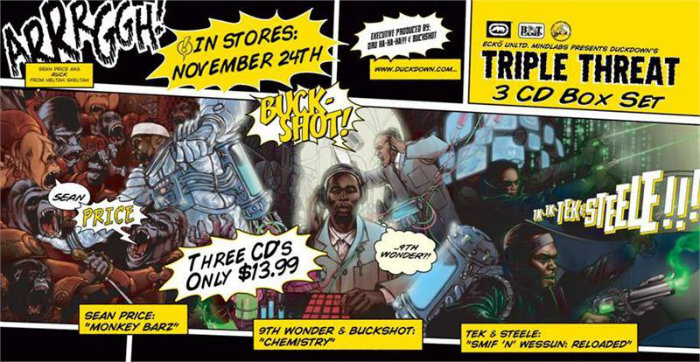 Hip-hop heads, did you know that before he joined Dr. Dre's Aftermath Entertainment, Eminem nearly signed with Dru-Ha and Buckshot to Duck Down Music?
As one of the greatest rappers of all time and arguably hip-hop's most successful artists – having sold over 45 million records – it's hard to imagine Eminem as a struggling rapper trying to get put on back in the day but as he says on "Don't Front" (which also features Buckshot):
Almost forgot before I signed with the Doc, I almost signed with Duck Down
Cause Rawkus didn't make no offers, so mothafuck Loud
Unfortunately things didn't work out as both parties couldn't agree on a number. Shortly afterwards Em got picked up by Dre, dropped The Slim Shady LP in February 1999 and the rest is history.
Since then, Duck Down Music has maintained a strong presence in the rap industry, having sold over 3 million records independently.
Established in 1994 by Drew "Dru Ha" Friedman and Buckshot (lead rapper of Boot Camp Clik and group Black Moon), Duck Down originally started off as a management company.
Dru Ha and Buckshot launched Duck Down Music a year later and signed a production deal with Priority Records, releasing Heltah Skeltah's Nocturnal and O.G.C.'s Da Storm shortly afterwards.
Currently Duck Down Music is regarded as one of the leading hip-hop independent record labels in the game, dropping quality releases on a consistent basis – most recently Buckshot & P-Money's Backpack Travels and Statik Selektah's What Goes Around.