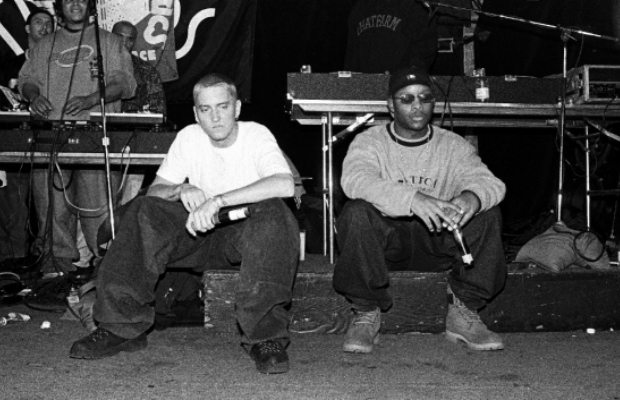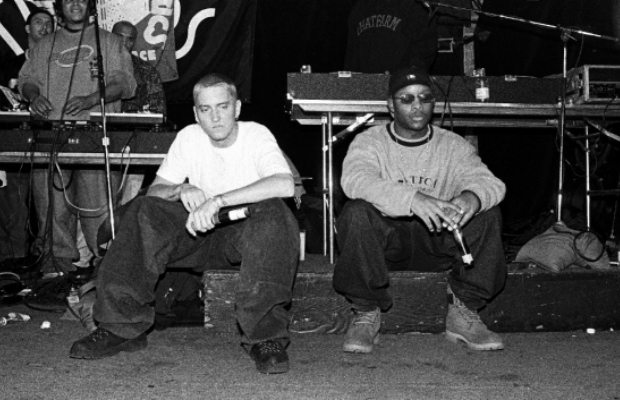 Hip-hop heads, did you know that Royce da 5'9″ and Eminem first met when Royce was opening up for Usher in 1997?
At that time, Em and Royce were two relatively unknown and very hungry rappers from Detroit looking to get their big break into the rap industry. Royce was still coming up in the scene while Em had only just released his debut EP, The Slim Shady EP, through the local record label Web Entertainment run by the Bass Brothers.
Coincidentally, while Royce was opening up at the Palladium for Usher (who was promoting for his breakthrough album My Way), Em just so happened to have a booth set up at the venue selling copies of The Slim Shady EP.
Eminem: "Royce and I met in 1997. He was opening up for Usher at the Palladium. He was kind of coming up on the scene. I had been around for a minute and had started to get a buzz, but he, at that time, didn't really have a buzz yet. I wasn't signed yet so at this show I had my own little booth set up, and I was selling my tapes—the Slim Shady EP. I heard him rhyme on stage that night, and was like, 'Who the fuck is this dude?' I met his manager first, and then we kicked it."
Source: Complex – The Oral History Of Bad Meets Evil