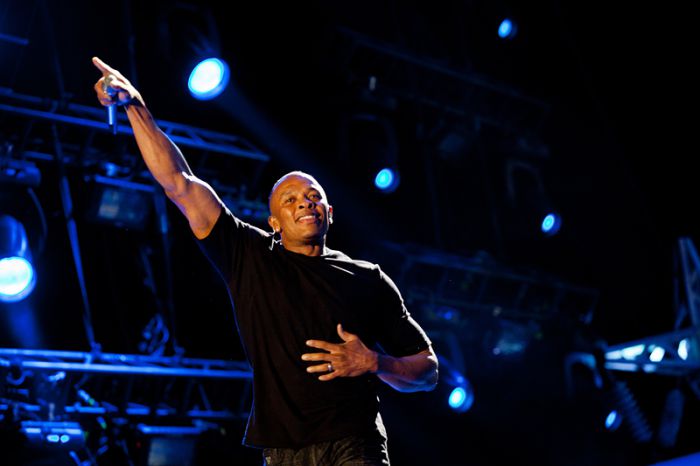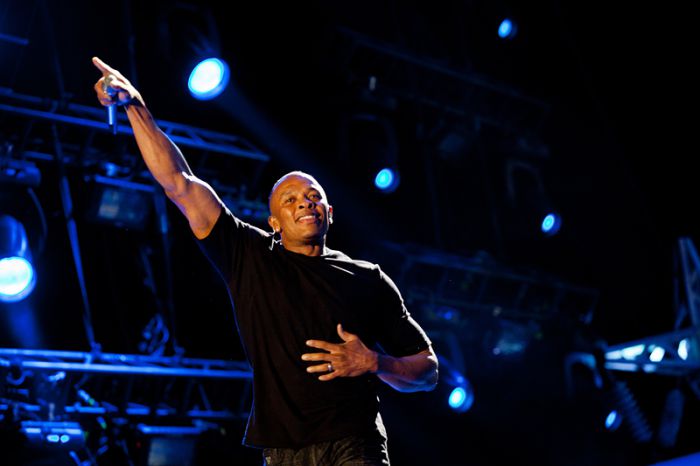 Dre might the unluckiest hip-hop artist ever. I get that he's the culture's first billionaire and all, but goddamn, Dre has never had a number one album or number one single in his incredible, 20-plus year career.
He's had a few close ones – "Nuthin' but a 'G' Thang" peaked at number 2, "Fuck wit Dre Day (And Everybody's Celebratin')" peaked at 8, "Keep Their Heads Ringin'" peaked at 10 and "I Need a Doctor" came real close but settled at number 4.
The same time Dre dropped "Nuthin' but a 'G' Thang," Whitney Houston also happened to drop her monster single "I Will Always Love You" – which basically blocked out any other chart toppers for the next few months.
As a featured artist, Dre has had more luck, scoring back to back number ones on Pac's "California Love" and Blackstreet's "No Diggity." He topped the charts once again when Em made his comeback with 2009's "Crack a Bottle."
Now as a producer, Dre has done even better with the number ones – producing the aforementioned "California Love" and "Crack a Bottle" as well as Mary J. Blige's smash hit "Family Affair" and 50's worldwide chart topper "In Da Club."