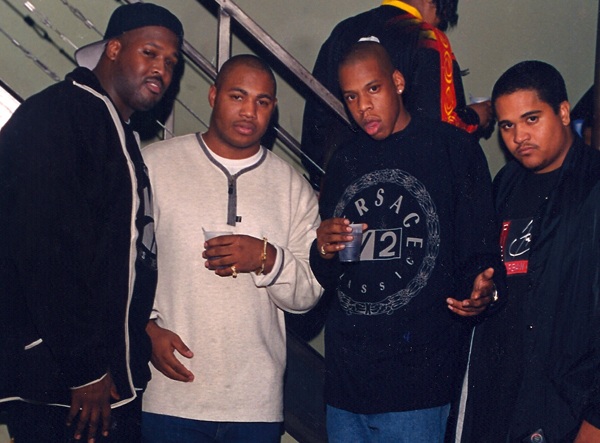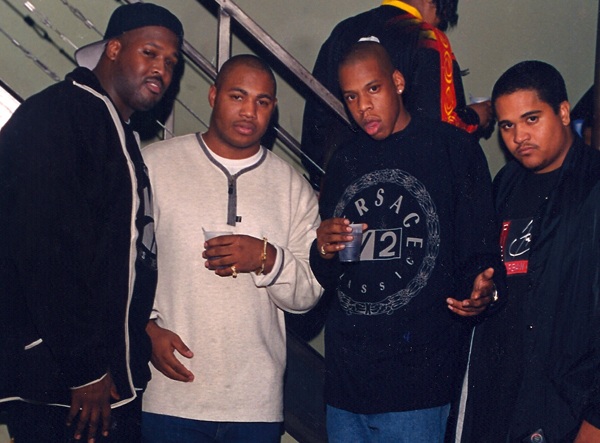 Hip-hop heads, did you know that Jay-Z meeting Damon Dash and the subsequent founding of Roc-A-Fella Records can all be traced back to DJ Clark Kent?
Not only was the legendary DJ and producer responsible for linking up The Notorious B.I.G. and Hov on "Brooklyn's Finest," he was also the person responsible for introducing the two future Roc-A-Fella founders.
At that time, Damon Dash was managing a hip-hop group called Future Sound who was then signed to Atlantic by Clark Kent, an executive at the label at the time. Once Kent and Dash connected, Kent insisted that he meet a Brooklyn rapper who nice on the mic.
In 1994, Kent told Dash he had to meet a former drug dealer from Brooklyn who was trying to get a career as a rapper off the ground. "I'd never heard anybody rap so fast," Dash recalls of the rapper, whose name was Shawn Carter and who came to be known to the world as Jay-Z.
Once Jay-Z met Damon Dash, there was no stopping them. Jay's remarkable rhyme skills combined with Dash's entrepreneurial and marketing savvy along with Kareem "Biggs" Burke's capital made for a formidable team, and together they launched Roc-A-Fella Records.
After releasing Jay-Z's debut album, Reasonable Doubt, in '96, the trio leveraged the record's buzz into a partnership with Def Jam. Jay's subsequent albums continued to sell more and more, hitting an incredible with his '98 album, Vol. 2… Hard Knock Life, which is still Hov's best selling album of all time.
Still, good things can't last forever. After almost a decade of unprecedented commercial success and dominating the rap industry, Roc-A-Fella Records eventually fell apart with Dame and Jay parting ways while their silent partner Biggs getting convicted for drug trafficking.