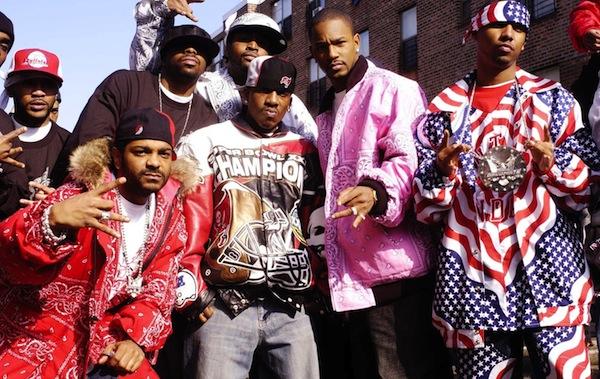 Hip-hop heads, did you know that Dipset frontman, Cam'ron made his rapping debut in 1995 on Big L's "8 Iz Enuff"?
As part Children of the Corn, a Harlem rap crew made up of Big L, Murda Mase, Killa Cam, Herb McGruff and Big G, Cam'ron appeared on the legendary posse cut "8 Iz Enuff" off L's 1995 debut album, Lifestylez ov da Poor & Dangerous.
Coming off of Wu-Tang having 9 rappers on a single track, L decided to put on 8 rappers on his own joint – "8 Iz Enuff" featured Buddah Bless, Herb McGruff, Killa Cam, Mike Boogie, Terra, Big Twan and Trooper J.
Children of the Corn later fell apart after the passing of Big G in 1997 and Big L in 1999. Mase would go on to sign with Puff's Bad Boy Records and release multi-platinum debut album, Harlem World, in 1997.
Meanwhile, Cam'ron signed to Untertainment, a label founded by Biggie's friend Lance "Un" Rivera, and released his debut Confessions of Fire in 1998. The album also included the single "Horse & Carriage" which featured Mase on the hook and peaked at 41 on the Billboard Hot 100.
Cam would release one more album, S.D.E., before signing with fellow Harlem native Damon Dash to Roc-A-Fella Records where he dropped two undeniable classic albums – Come Home with Me and Purple Haze – and cemented his reputation as one of the greatest rappers of all time.
https://www.youtube.com/watch?v=soTya8ZB3VU