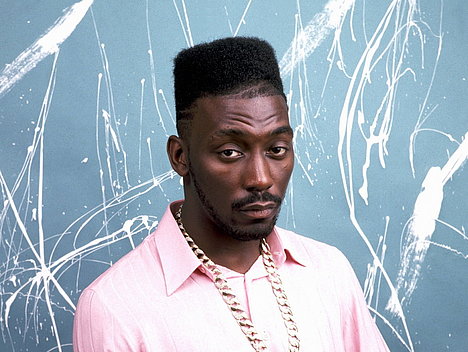 Hip-hop heads, did you know that when Big Daddy Kane was just a teenager, he stepped to the legendary Kool Moe Dee and tried to battle him?
As a member of the pioneering hip-hop crew, The Treacherous Three, and forefather of battle rapping, Kool Moe Dee was one of the earliest rap superstars. Kool Moe Dee's legendary on-stage ethering of party MC Busy Bee Starski at Harlem World in 1981 is widely seen as the beginning of modern day rap styles.
So when a 14-year old Big Daddy Kane stepped to Moe Dee, he was brushed off as not being ready yet:
Big Daddy Kane:Before I actually got a deal I don't think I battled any known artists. I did ask Kook Moe Dee for a battle, but he didn't battle me. He talks about it in his book. He just kept walking saying 'Nah shorty, you don't want it.' But I did ask him for a battle back in like—I wanna say around '83…I know I was ready, but that was Moe Dee in his prime. After the annihilation of Busy Bee and those famous two bars about Melle Mel. I mean, he was the battle king back then.
I wonder how Kane would have fared against Moe Dee at that time? Did he already have the technical skills and fire that would make him one of the greatest rappers of all time or would Moe Dee just have destroyed him in a  couple bars?
Kane would go on to join Marley Marl's elite Juice Crew and drop his landmark debut album Long Live the Kane, which included classic joints like "Ain't No Half-Steppin'," "Set It Off" and "Raw (Remix)." The album showcased Kane's formidable mic presence, flawless rhyme skills and flashy style and turned the Brooklyn rapper into an overnight legend.
Source: HipHopDX – Big Daddy Kane Recalls Kool Moe Dee Declining To Battle