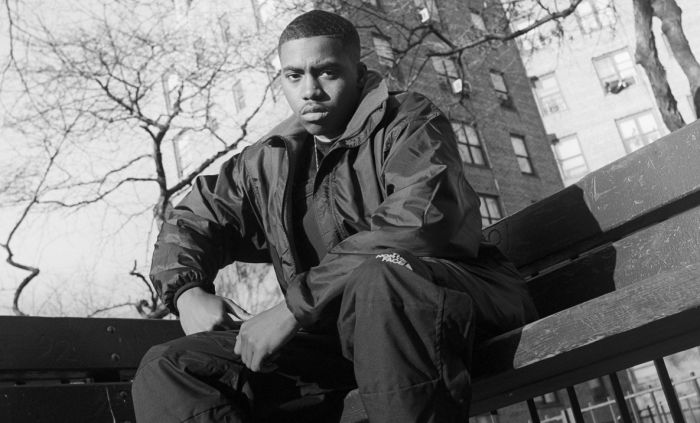 Hip-hop heads, did you know that before 2Pac's untimely death on September 13, 1996, he and Nas squashed their beef at the 1996 MTV Video Awards?
Even at the height of the East Coast-West Coast beef and shots being fired from all directions between Death Row and Bad Boy, Pac always saw Nas as the leader of the opposing faction.
The Queensbridge rapper had already won the hearts of hip-hop fans with his landmark debut and with the mainstream success of It Was Written, Nas, along with Biggie and Pac were three of the biggest names in the rap game.
On the opening track of his sophomore album, Nas fired thinly veiled shots at Biggie which 2Pac thought was for him. After that, it was all in for Pac who went in on Nas, along with everybody else, on the vicious "Against All Odds."
Shortly afterwards, the two rappers and their accompanying crews met each other at Central Park  during the 1996 MTV Video Awards. There are varying accounts on what was actually said and who stepped to who first, but the bottom line is that Nas and Pac managed to hash out their differences and squash their beef.
What [Tupac] said to me was, 'Me and you are brothers. Me and you are never supposed to go at it. But I heard you was dissing me on mixtapes.' I'm like, 'I heard you was dissing me on this new Makaveli album. We both knew we were supposed to continue that conversation and probably just squash the whole thing. I was scheduled to meet him in Vegas; you and Jimmy Iovine called me at 4AM and told me he might not make it.
Nas
It's one of the greatest tragedies in rap history that Nas never had a chance to collaborate with Pac or Big but I guess at that level of success, there's a lot of bumping heads over ego and pride. As hip-hop fans, we can at least take some comfort in the knowledge that these two legendary rappers managed to have one last talk before Pac's passing.