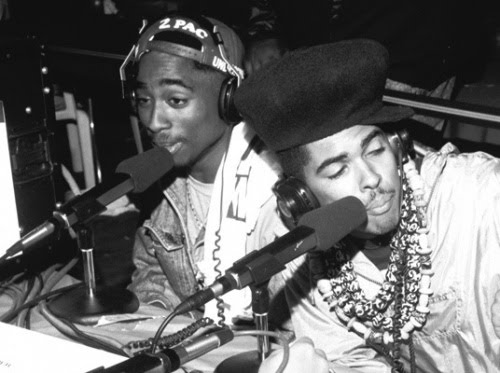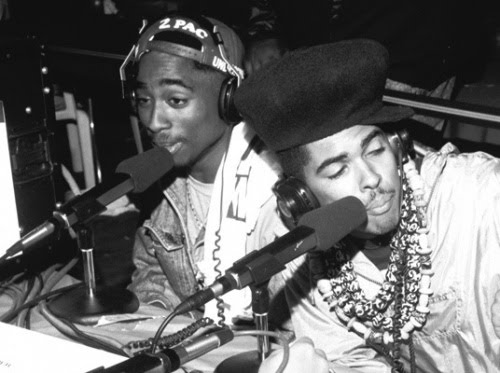 Hip-hop heads, did you know that 2Pac made his first appearance in 1991 on Digital Underground's "Same Song"?
Before Thug Life, before Death Row, before the East Coast–West Coast beef, before prison, before he was one of the greatest rappers of all time, before any of that, Pac was a roadie and backup dancer, grinding it out with Oakland hip-hop group, Digital Underground.
The group's lead rapper, Shock G, took a liking to Pac and gave him his first taste of show business in 1990. Pac made his first rapping appearance on the group's 1991 release, This Is an EP Release, on "Same Song" and also appeared in the video.
Not long afterwards, 2Pac would sign his own recording deal with Interscope Records and drop his debut album, 2Pacalypse Now, in November 1991. The album was a significant departure from Digital Underground's fun loving, funky style; instead focusing on social issues impacting on young African Americans at the time. 
Digital Underground would still play a big part in Pac's pre-Death Row career; with Shock G producing his 1993 hit single "I Get Around" and appearing on "Fuck the World" off 1995's Me Against the World.