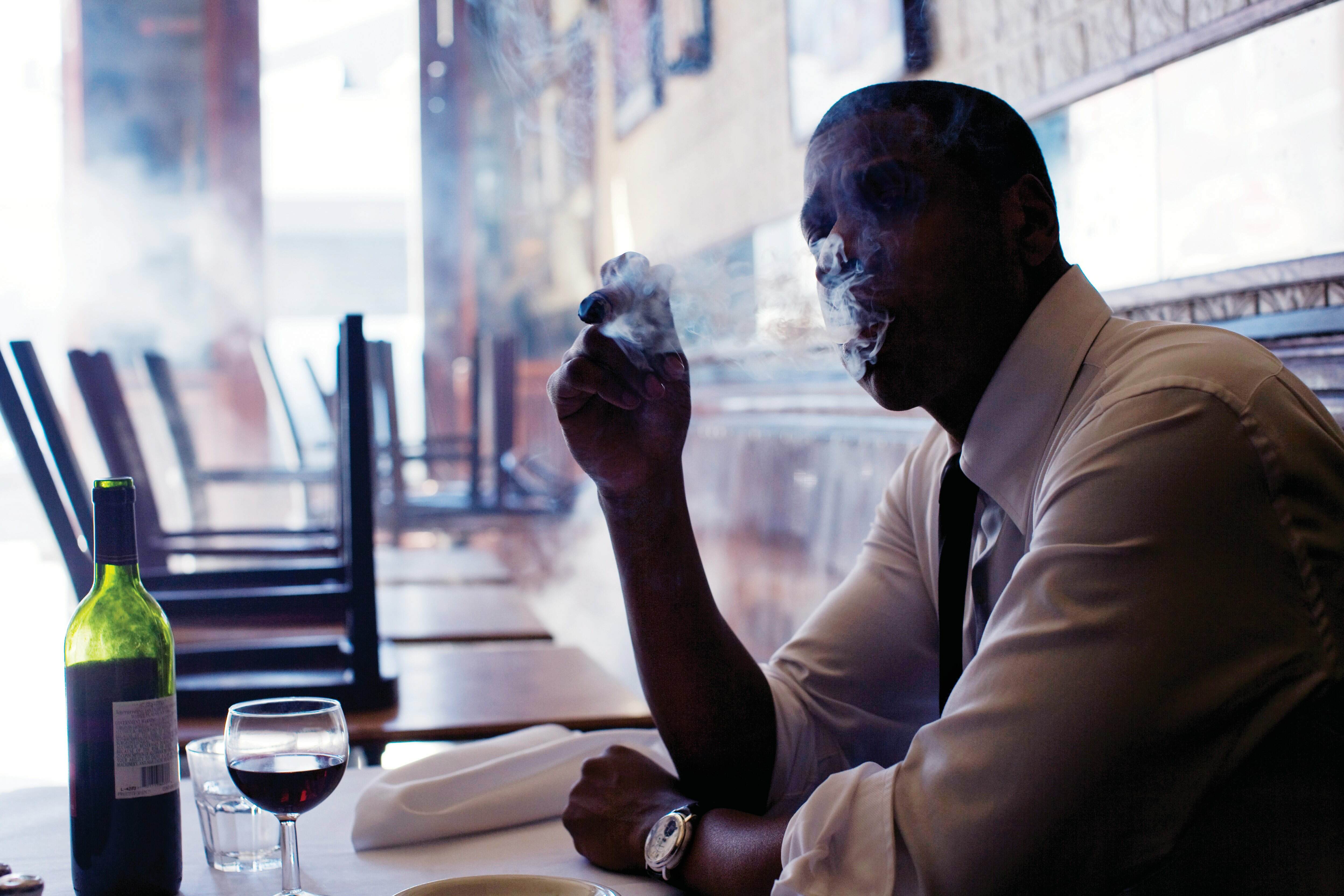 Previously in the First Week Album Sales series, we looked at first week numbers for Nas, 50 Cent and Kanye West. Now it's time to take a look at Jay-Z, arguably one of the artists responsible for making album numbers the focal point of discussion.
With 12 solo albums dropped between 1996 and 2014, there is no other hip-hop artist in history to match Hov's consistent track record, commercially and critically. Like I said in the Nas piece, you can't be considered one of the best rappers of all time if you haven't made a substantial impact by selling records.
From Reasonable Doubt to Magna Carta Holy Grail, we rank Jay-Z's first week album sales from best to worst. Just a note that I didn't include any collaboration or live albums, so this list doesn't have projects like Watch the Throne or The Best of Both Worlds.
For an updated version of this list, including all of Hov's other albums, check out this list: Ranking JAY Z's First Week Album Sales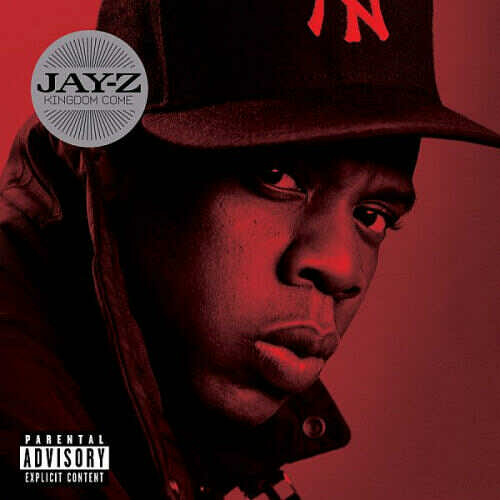 1. Kingdom Come
Released: November 21, 2006
Label: Roc-A-Fella, Def Jam
First Week Album Sales: 680,000
Jay-Z's 2006 comeback album, after his so-called retirement in 2003, also produced his highest first week sales out of his entire discography.
Preceded by the Just Blaze produced lead single, "Show Me What You Got," Kingdom Come moved over 600,000 units in its first week album sales, despite receiving mediocre reviews – Hov himself declared it his weakest project to date.
With a star-studded production lineup which included Dr. Dre, Kanye West, The Neptunes, Swizz Beatz and Just Blaze as well as a focus on grown up rap in his lyrics, Kingdom Come looked like the greatest album to drop on paper. Too bad it wasn't so, oh well, it hit those numbers though.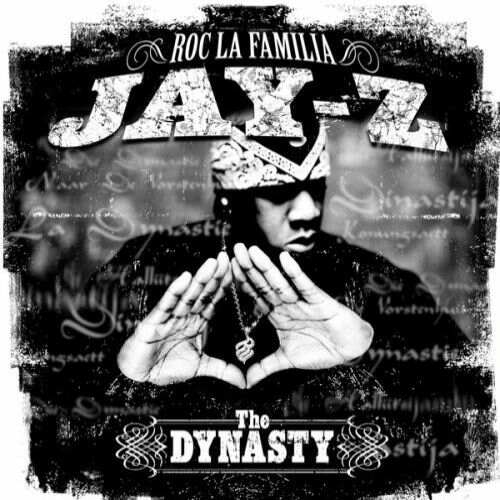 2. The Dynasty: Roc La Familia
Released: October 31, 2000
Label: Roc-A-Fella, Def Jam
First Week Album Sales: 557,789
At the height of Roc-A-Fella's commercial peak, Jay-Z decided to drop The Dynasty: Roc La Familia, a sort of compilation album to showcase the Roc's formidable artist line up which included rappers Memphis Bleek, Beanie Sigel Freeway and Amil as well as their in-house producers Just Blaze and Kanye West.
Propelled by the massive Neptunes-produced "I Just Wanna Love U (Give It 2 Me)" – the single peaked at number 11 on the Bilboard Hot 100 and topped the Hot R&B/Hip-Hop Singles & Tracks – The Dynasty: Roc La Familia would go on to move over 550,000 units in its first week album sales.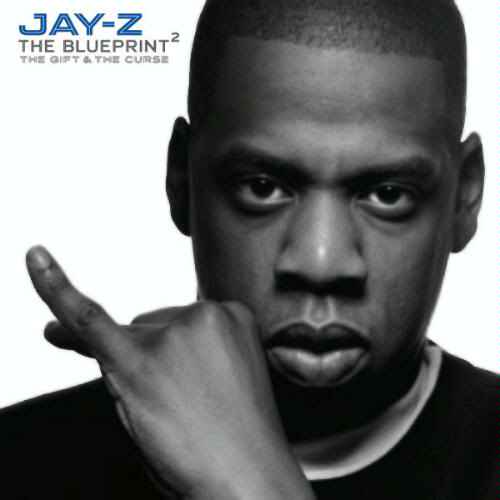 3. The Blueprint 2: The Gift & The Curse
Released: November 12, 2002
Label: Roc-A-Fella, Def Jam
First Week Album Sales: 545,000
Jay-Z's seventh studio album was indeed the gift and the curse. On one hand, The Blueprint 2: The Gift & The Curse performed incredibly well commercially – two of its singles "'03 Bonnie & Clyde" and "Excuse Me Miss" peaked very high on the charts, the album debuted at number one with 545,000 sold in the first week and eventually went on to be certified double platinum.
On the curse side of things, it was one of Hov's most maligned projects to date – mainly due to the filler material spread over two discs. This was especially prominent since the album followed the first Blueprint, one of Hov's best albums to date. Jay would later on blame Guru for convincing him to create a double album, following similar projects from Tupac, Biggie and Wu-Tang.
The subsequent release of Blueprint 2.1, a one-disc version of the album which only included the best songs from the double album, gave fans a glimpse of what could have been.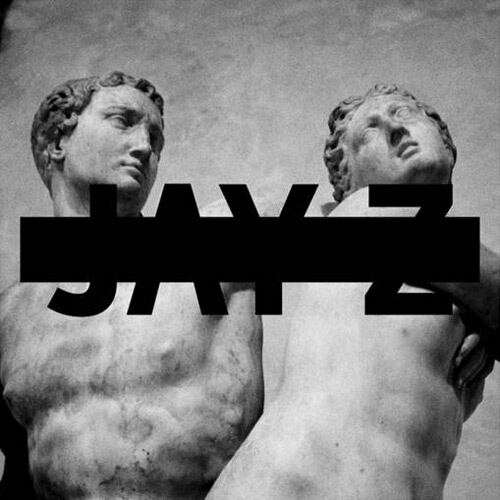 4. Magna Carta Holy Grail
Released: July 4, 2013
Label: Roc-A-Fella, Roc Nation, Universal
First Week Album Sales: 528,000
Jay Z's latest album, Magna Carta Holy Grail, released in 2013 was also his most uniquely marketed project to date. Ever the entrepreneur and innovator, Jay ignored traditional record rollout techniques and struck up a partnership with Samsung to distribute the album to their customers via download.
In addition to the 1.2 million customers that Samsung distributed the album to, Magna Carta Holy Grail still managed to hit over 500,000 in first week album sales, becoming Jay-Z's 13th album to debut on top of the charts.
Bolstered by the slow-burners like "FuckWithMeYouKnowIGotIt," "Holy Grail," "Picasso Baby" and "Tom Ford," the album continued to sell, hitting double platinum a few months after its release.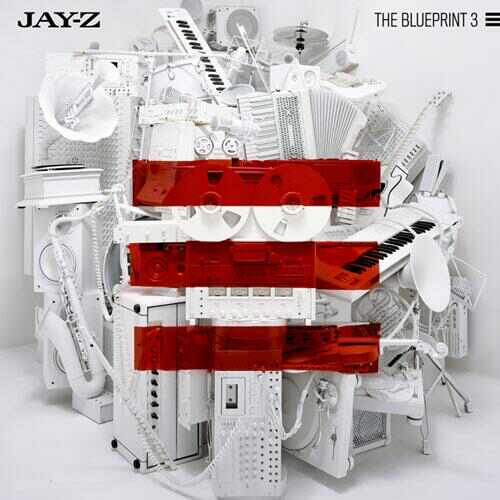 5. The Blueprint 3
Released: September 8, 2009
Label: Roc Nation, Atlantic
First Week Album Sales: 476,000
After struggling to find his place after coming out of retirement – 2006's Kingdom Come was a major disappointment while the solid American Gangster failed to make any impact – Hov finally showed hip-hop he was truly back with his eleventh studio album.
With production by longtime collaborators like Timbaland, Kanye West, No I.D., Swizz Beatz, The Neptunes as well as guest appearances from Rihanna, Drake, J. Cole, Alicia Keys, Pharrell Williams and Kid Cudi, The Blueprint 3 would go on to become one of Jay-Z's biggest worldwide albums of all time.
Each song felt bigger than the last – from the stomping "D.O.A. (Death of Auto-Tune)" to the star-studded "Run This Town" to the monster hit single "Empire State of Mind" to the opulent Young Jeezy-assisted "Real as It Gets" to the teeth shattering "On to the Next One" – it felt like you couldn't escape The Blueprint 3 at one point.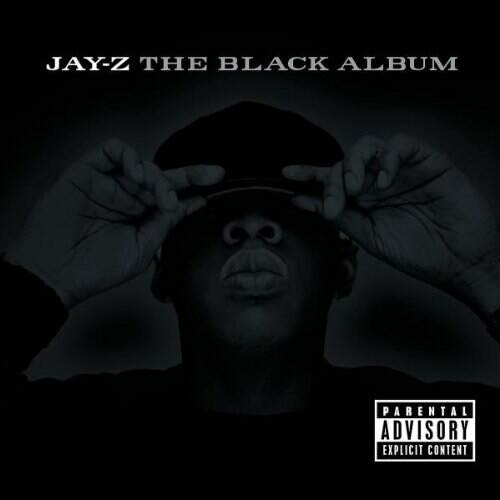 6. The Black Album
Released: November 14, 2003
Label: Roc-A-Fella, Def Jam
First Week Album Sales: 463,000
Hov's 2003 going away album was truly a legendary one from conception to execution. The Black Album's production credits were from a hip-hop fairytale: Jay-Z managed to round up the best and brightest producers, pulling in Just Blaze, Kanye, The Neptunes, Timbaland, 9th Wonder, Eminem, DJ Quik and motherfucking Rick Rubin to work with him on his last album.
Two of the singles –  "Dirt off Your Shoulder" and "99 Problems" – smacked harder than any of Hov's recent songs and even managed to make their way into pop culture lexicon.
The icing on the cake was the documentary Fade to Black which captured Jay-Z bouncing around from producer to producer creating album as well as his Madison Square Garden performance. This is that shit that legends are made of.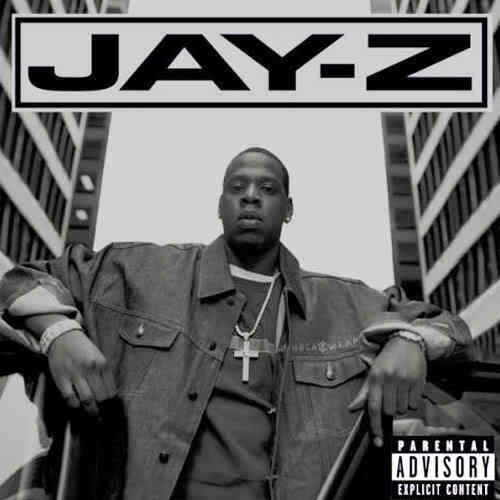 7. Vol. 3… Life and Times of S. Carter
Released: December 28, 1999
Label: Roc-A-Fella, Def Jam
First Week Album Sales: 462,000
Vol. 3… Life and Times of S. Carter represented Hov while he was in a unique position in his career. On one hand, he was a chart-topping, rap superstar, thanks to Vol. 2 pushing him into hip-hop's A-list.
However on the other hand, it seemed like Jay-Z still had one foot in the streets – he would be involved in an incident during Q-Tip's Amplified listening party at Manhattan's Kit Kat Club where he was accused of stabbing record executive and Biggie associate Lance "Un" Rivera.
As a result, the album would reflect this duality – some of the songs, like the DJ Premier-helmed "So Ghetto," represented that gully Brooklyn shit while the others like "Big Pimpin'" captured Hov at his commercial peak.
Thanks to these hits Vol. 3… Life and Times of S. Carter sold over 400,000 units in its first week album sales, was certified double platinum in only a month of its release and eventually went triple in 2001.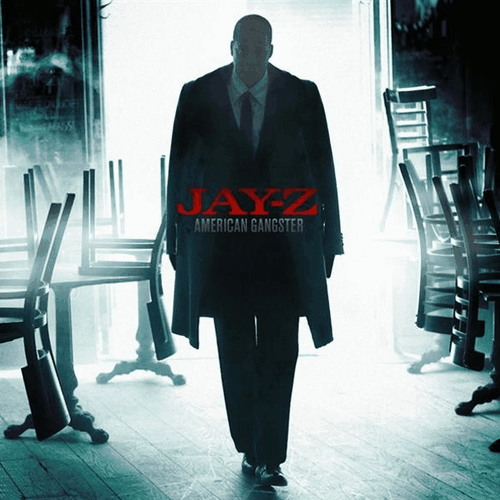 8. American Gangster
Released: November 6, 2007
Label: Roc-A-Fella, Def Jam
First Week Album Sales: 425,861
Based on the 2007 film of the same name, American Gangster is perhaps Jay-Z's most thematically cohesive project ever, sacrificing big pop singles to maintain the album's gritty '70s soul soundscape.
That's not to say American Gangster didn't have hits – "Roc Boys (And the Winner Is)…" managed to peak at 63 on the U.S. Billboard Hot 100 while the Neptunes-helmed "Blue Magic" peaked at 55.
With production help from Puff Daddy and guest appearances from Lil Wayne, Pharrell, Beanie Sigel and Nas, American Gangster moved a very impressive 425,861 in its first week album sales. It's a celebration bitches!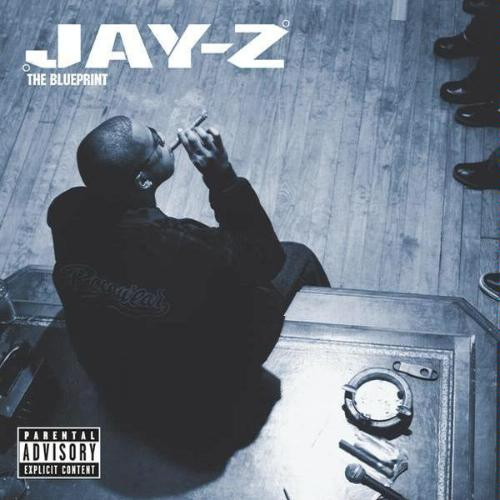 9. The Blueprint
Released: September 11, 2001
Label: Roc-A-Fella, Def Jam
First Week Album Sales: 427,000
I've always wondered how many more units The Blueprint would have sold if it hadn't been released on the same day as September 11th. Only Jay-Z (and probably Eminem) could have dropped an album on that day and move nearly half a million copies.
On the strength of the lead single, "Izzo (H.O.V.A.)" – which also happened to be one of Kanye West's first hits – The Blueprint was a return to the soulful samples which defined Jay-Z's childhood and has become one of the most acclaimed hip-hop albums of all time.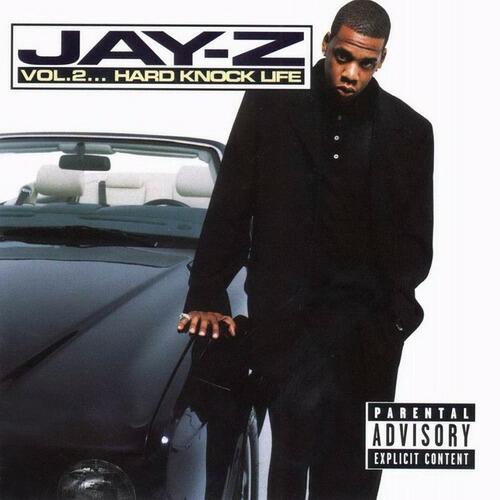 10. Vol. 2… Hard Knock Life
Released: September 29, 1998
Label: Roc-A-Fella, Def Jam
First Week Album Sales: 352,000
This is it. This is the one. This is the album that set it all off. The album that transformed Jay-Z the Brooklyn street rapper who's nice on the mic to Jay-Z the pop superstar who continues to dominate the rap world.
With a perfect balance between gritty street tracks and radio-friendly singles, Vol. 2… Hard Knock Life was Jay-Z totally in his zone.
Every one of the album's singles managed to hit the charts – from "Nigga What, Nigga Who (Originator 99)," to "Can I Get A…" to the groundbreaking "Hard Knock Life (Ghetto Anthem)" – it was like Hov could do no wrong during that '98 period.
Vol. 2… Hard Knock Life sold over 350,000 units in its first week album sales and eventually moved over 5 million units in 2000, becoming Jay-Z's most commercially successful album to date.
Everything that Jay-Z has accomplished today can pretty much be traced back to the momentum he gained from Vol. 2.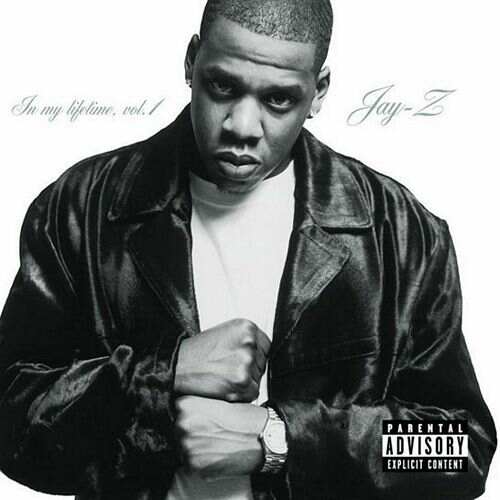 11. In My Lifetime, Vol. 1
Released: November 4, 1997
Label: Roc-A-Fella, Def Jam
First Week Album Sales: 138,000
Even though In My Lifetime, Vol. 1 contains two of my favourite Jay-Z tracks – "A Million & One Questions/Rhyme No More" and "Where I'm From" – it's actually one of his weakest albums.
Following the critical acclaim but modest commercial performance of Reasonable Doubt, Jay-Z decided to switch up the formula, moving away from the sombre soundscape of his debut and tapping Puff's Bad Boy hit-makers to produce the album's glossier and radio-friendly sound.
The move worked, commercially speaking, In My Lifetime, Vol. 1 debuted at number 3 on the U.S. Billboard 200, moving 138,000 units in its first week album sales and scoring Hov his first platinum plaque.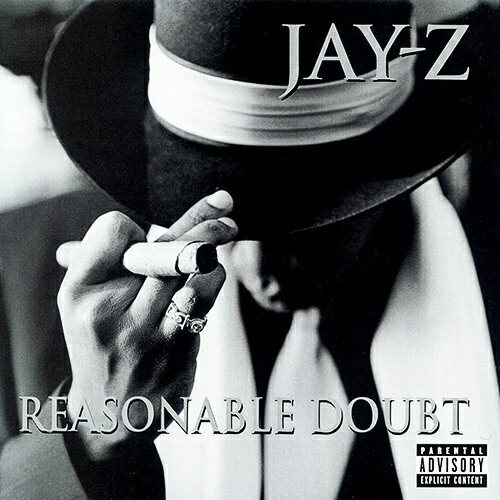 12. Reasonable Doubt
Released: June 25, 1996
Label: Roc-A-Fella, Priority
First Week Album Sales: 43,000
It all starts from here. Jay-Z the music mogul, Jay-Z the Def Jam president, Jay-Z the Roc Nation boss, Jay-Z the king of hip-hop, Jay-Z, one of the greatest rappers of all time. It all starts with Reasonable Doubt.
After years of grinding and hustling his way into the rap game, appearing on tracks with Big Daddy Kane and his mentor Jaz-O, Hov finally managed to put out his debut album by forming Roc-A-Fella Records with Damon Dash and Kareem "Biggs" Burke and securing a distribution deal with Priority Records.
With the singles "Dead Presidents" winning the streets and "Ain't No Nigga" winning the clubs, Reasonable Doubt moved 43,000 copies in its first week album sales. A low number but significant because it gave Roc-A-Fella the leverage they needed to form a partnership with Def Jam in the future.