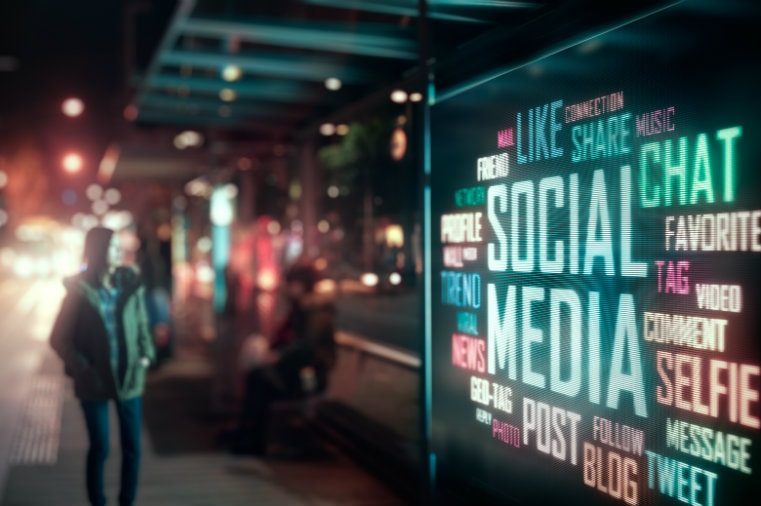 For independent hip-hop artists who are so focused on creating, distributing and promoting their music, talking about branding can be a tough subject to bring up.
I mean, who has time for branding when you barely have enough hours in the day to work on your music?
But if you were to look at our previous case studies on A$AP Rocky, Pusha T and even Floyd Mayweather, you'll understand just how crucial the concept of branding can be in making the difference between a successful artist and a failure.
It is especially important for independent artists to have strong branding since they don't have the resources of a major record label behind them pushing them and will severely lack awareness across the industry. 
The key components that form a brand's toolbox include a brand's identity, brand communication (such as by logos and trademarks), brand awareness, brand loyalty, and various branding (brand management) strategies.
However, building a brand for an artist isn't just about a cool design or consistency, it's about bringing all the elements of what makes you unique together in one holistic image.
Your brand is much more than what your logo looks like, how you dress, what your music sounds like, how you shoot your video; it's about how you combine all those things together to make you a unique, identifiable artist in the music industry. 
Let's take a look at how independent hip-hop artists can start building their own brand.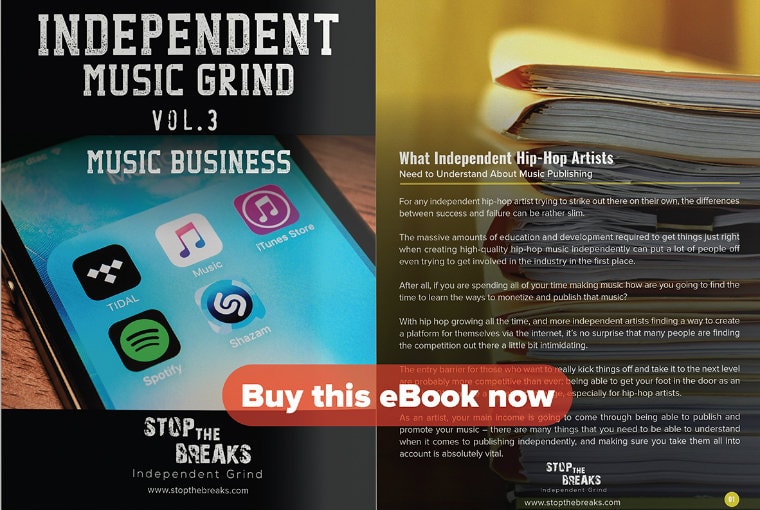 Start with visual branding
The first step to pay attention to is how you brand yourself from a visual perspective. 
The first rule should always be to keep design elements consistent. Whether it's your electronic press kits, social media logos, merchandise and album artwork you need consistency.
Fans need to have a consistent feeling from you to recognize the brand. It also makes it easier for people to spot your signs from afar, making you more visible in general and easily identifiable.
Visual branding means trying to make it all flow as one. We won't try and pretend to know what your theme and mission is as a rapper, but harness that knowledge. 
Unify everything from fonts and themes to colors and designs to strengthen that brand appeal.
As we've learnt from our interview with branding and graphic design artist James E Walker – "people will see you before they hear you, and if your artwork, logos, or marketing material is not appealing, people will not click on your images, pick up your CD, or watch your videos."
Make sure that everything from the way that you dress to the logos you represent and use are consistent. 
You might feel a little trapped in the one theme or style, but it helps to build that specific look and feel to your music. It helps you get noticed, and makes it easier for future material to be recognized.
You want people to know your brand from a flyer style, your logo, a specific font, color scheme and overall artistic themes. It's hard to get right, but really pays off.
Your product should represent your brand
This one is a little trickier than the visual branding because it's harder to implement. Basically what we're saying is that your music should be clearly represent your brand to the listeners. 
For example, take a look at A$AP Rocky. He's a super trendy fashion icon rapper hailing from the gritty streets of Harlem and his music represents this very well. Rocky merges the artsy soundscapes of producers like Danger Mouse and Mark Ronson with the lyrical wit and bars of hometown heroes, The Diplomats. 
Another example is Pusha T, who's music clearly reflects his brand. Pusha's most recent album Darkest Before Dawn: The Prelude featured stark, gritty lyrics over lush but equally gritty production – music that is tailored perfectly to his fans.
Always take in feedback from fans when they talk to you and about you online. 
However, at the same time, never betray what you set out to talk about – what your main theme is. Being a rapper means you are here to entertain people, but that does not mean clowning around.
Trying to create a serious range of albums built on a specific topic like societal corruption? Then make that your brand. 
Your brand – and the visual branding – should reflect the tone and topic of the kind of rap you are intend to create; it fuses your message together.
Communicating your brand
In the same as the above, you should always try and build around the vision you started with. This comes across in how you are in music videos, too. 
Trying to create serious discussion and awareness for a certain kind of topic? Then make sure the videos reflect that. If you're shining a light on corruption, keep the mood serious and the tone dark.
You have to make sure that you are representing the image you want to portray in your videos. Take the time to actually learn about PR and marketing, as it's a major part of your video portrayal. 
You have to be able to be a major ambassador for this brand that you are building, and this means showing loyalty at all times.
To be a successful independent rapper you need to be ready to be your own biggest voice. A strong approach to publicizing yourself is going to make a major difference, and this should be a part of your video portrayals.
Think back to your statement of intent when you first began rapping – in what abstract way does each video help you accomplish that statement?
Don't let your videos sell mixed messages for money. It might make you rich today but it will weaken your brand tomorrow. 
It's better to be staunch about the message you want to promote, building authenticity, than "selling out" for quick bucks.
Branding across social media
Another major element of your overall brand performance today is your social media approach. How easy are you to reach? When people tweet your or message you, how often do you reply?
Whilst you likely don't have time to sit and answer every message that comes through, or argue with trolls, make more of an effort. 
Again, your ability to self-publicize will be massive here. Try and learn to balance the ideas between promotion and outright bragging, though.
Use your social media plan every day to slowly talk yourself up, in a way that is slightly egotistical but not too out there. 
You have to make yourself sound good, but don't start producing delusions of grandeur about who you are and what you represent!
Try and limit how many messages you send each day, too. Reply to as many messages as you can, by all means, but keep status updates on all your social media platforms minimized. You are far more likely to get hits on one important message than twenty menial messages.
Building a brand is tough work, and it's not something that you should expect will fall together easily. 
However, to make it as an independent artist free of any help and input, it's going to be a major point. Many talented artists have forged their brand; the secret is realizing this is an on-going process.
One great tweet or one brilliant tune won't be enough to make your brand. The brand has to be consistent through the hard times and the good. 
If you are ready to fully represent your brand, though, you'll find it easier to navigate through potential problems that lie in wait.