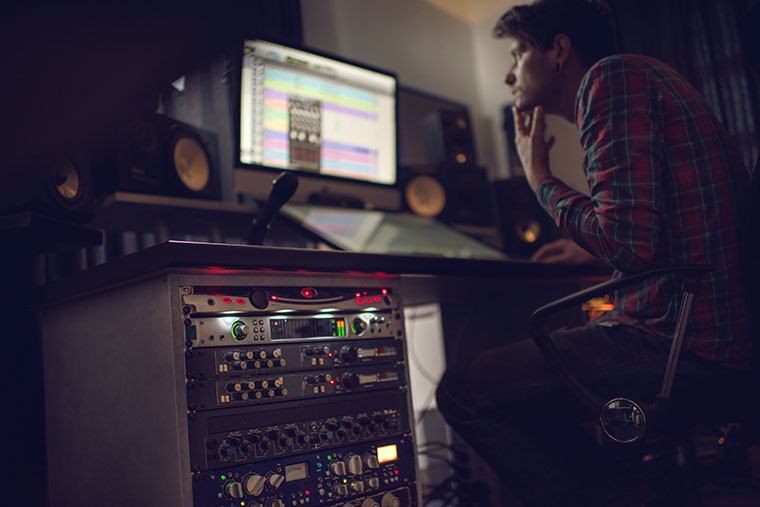 For any artist, especially an independent hip hop artist, the quality of your music production is essential to your success. Poor quality production equals poor quality music, basically.
Production is tough, and it usually means that you need to spend more time than you would expect learning the ropes. To help you speed things up, might we recommend that you try out any of the following tools?
Each of these are among the most popular tools on the market for music production. For beginners or those looking to do everything alone, these are essential.
The best tools for music production
One of the most popular choices at the moment for many independent hip hop artist is Splice. Splice has become very popular for numerous reasons, not least the fact that it is one of the most popular of its kind.
It's got all manner of useful sample packs and sound options to work with, and also comes with easy project management tools to keep you on the right track regardless of the challenge ahead.
Another fine option to use is Sounds.com, which is a little similar to the above but different enough to consider using. You should use this to get access to all manner of royalty-free samples, effects and loops to play with.
It's got an armada of extras for you to pick from, which should make it very easy indeed for you to make the right choices. It's got a wonderful library which even the most specific of independent hip hop artists could benefit from using.
Advanced users can also check out courses from Audioassemble which is one of the best way to learn pro tools.
Vocalizr is a fine starting point for many artists, too. It brings together producers and vocalizers from around the web, and it helps you to find a god quality singer or even a producer to hire.
It's an excellent choice when you wish to bring someone into the fold without them being part of the group full-time. You can find all manner of people who are just looking for a chance to show what they can do, with very impressive results.
The last place we recommend that you take a look at is Fiverr. This marketplace is loaded with musical talents who can help you out in so many ways. From helping you to master your lyrics to mastering the music itself, you will find all manner of useful people to work with for your music.
You can even get help with everything from making up awesome flyers to turning to graphical design and various other vital aspects of your music production outside of pure production itself.
With this, then, you should find it easier as a musician to start building on what you have. It can be tough, but it's always an important distinction to make.
With the tools above, the challenge of trying to build a career for yourself just became a whole lot simpler. There's no reason why you should hold off using tools or hiring experts to help your music go to the next level.
Why limit yourself to what only you can do?