In our interview with music business veteran OG Wendy Day, she said something that really stood out to us:
"I think the most important trait is seeking out the knowledge and experience to do this properly. You either hire the right people who have the knowledge and connections to help you succeed as an artist or you learn how to do this yourself."
As an independent artist grinding with little resources, usually by yourself, with a limited bank account, it can be hard to justify hiring people to help you with your career.
However, just like hiring a professional graphic designer, manager, publicist or audio engineer, finding a professional to help you with what you don't fully understand can make the big difference between success or failure in this game.
Like we said in our article on the biggest challenges independent artists face: one of the trickiest aspects of your recording career is the budgeting side of things. You need to keep a sound grip on budgets or you can watch them balloon out of all normality and become a major challenge to manage.
This is not an uncommon issue, and has seen many independent artists buried in debt before they ever get going. To help you see how that should be avoided, we're going to take a look at the best ways to avoid clear financial mismanagement.
"Another important trait is doing what you're great at, and hiring others who excel at what they do, and then letting them do their job while you stay in your lane."
Many professional services exist that you can use to keep your career afloat. It's recommended that, for everything you cannot do to a professional level, you hire someone. In the past this would have been expensive and time consuming; today, with the 'gig economy' online? It has never been easier!
These services can be used to help in the talent gaps that you have. For example, you could be using professional services to write good press releases, to create convincing invitations to publications and websites to discuss your career so far, or to get quality marketing materials created.
Many of these are unique skills that require a very special level of talent to get the job done. To help you get around that, you can turn to professional services to make sure that it's done to the highest standard.
Remember; time is money, so if you can make a nice little saving just by not wasting your night making an amateur attempt at whatever you need, you should. Use those nights instead to work on your tunes and your form.
Besides, the cost of hiring a professional service can be much cheaper than wasting time doing it on your own!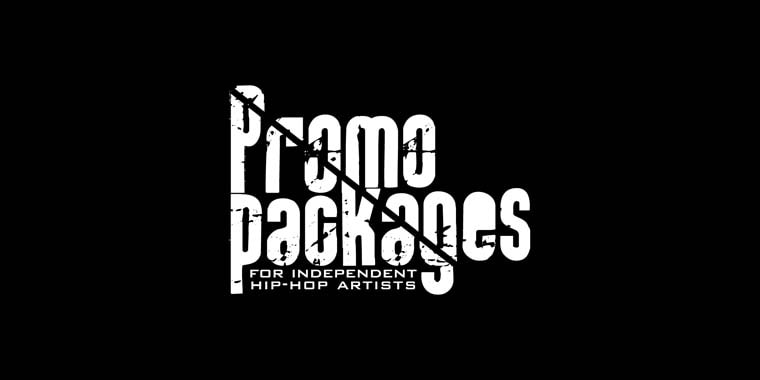 Finding the right people
To help you get to this point, you need only understand that hiring a professional service should always be done online.
Offline professionals should only be used for very local-specific marketing material, for a local event or a local venue. It's important to be clear about that because otherwise when you don't need such an intimate understanding of the area, it can be much cheaper.
For example, heading over to a freelancing website such as Fiverr or eLance is a great place to start. Both sites are filled with affordable experts in everything from copyrighting and flyer design to logo management and t-shirt creation.
"You need great research skills and people skills, and the ability to see who's real and who's bullshit, and then let the legitimate people do their job."
You can use these various professional services to help find the right look for your business without breaking the bank open.
With this, you can begin to masterfully manage the way forward in terms of how you manage yourself as a professional. You can find the time to put all of your efforts into doing the things that you can do best.
After that, you can spend as much time as you like working with these people to help perfect the process, without having to waste plenty of time trying to make it look right alone.
Finding the right people, then, all comes down to their online reputation. How many orders have they completed? Do they have a high level of satisfaction?
Don't be put off by a few negative reviews – so long as it's largely positive, it's worth considering. Just be sure that they feel comfortable taking on an independent hip-hop star's designs or whatever.
You need to know they get the theme and the process first before continuing onward. With that in mind, you should find it much easier to start building a range of useful solutions where you are unable to.
Other useful services
Another major part of the financial management of your independent music career is getting the best bang for your buck.
For example, you can work with certain distribution companies such as Reverb Nation and CD Baby to help get yourself noticed and listed on as many places as possible for viewing and listening.
This is a service you should always look to make the most of, without a doubt. Doing it all alone – managing profiles, filling in all the details etc. – can be a time consuming and rather boring process.
Well, with these services, you can make it much easier to put all of this together almost immediately. It's hard to get things right and to make sure that you are on the right track without the experience of doing so beforehand, so using a third party service to list and manage your music is obviously preferable.
This allows you to know that your tracks are being uploaded in the right way, with each track following the right layout and description.
However, another big part of succeeding as an independent artist is how you market your content and brand to your target audience. You can look to hire a website designer, for example, who can build a branded look that fits the theme you want to go for.
Rather than trying to find a WordPress theme that fits, pay a bit extra and get a custom build that perfectly encapsulates the theme of your music for sure.
This helps to make such a big difference to how you come across. You might be independent, but you should definitely still be looking to build and form a brand in the years to come. Make sure that you do so today, working with a professional to help you make a look that feels brand-worthy.
All of this, then, when taken into account, can go the extra mile in making you feel secure and comfortable where you are professionally.
You don't need to try and undertake everything alone – with the cost of getting professional help now for the subjects discussed above, investment is worth it.
There is nothing wrong with getting help in creating cool flyers or designing a stylish brand logo for your work.
Hiring professional services stops you from wasting your cash on frivolous pursuits, instead using it to get results that will have a tangible impact on your business for many years to come.