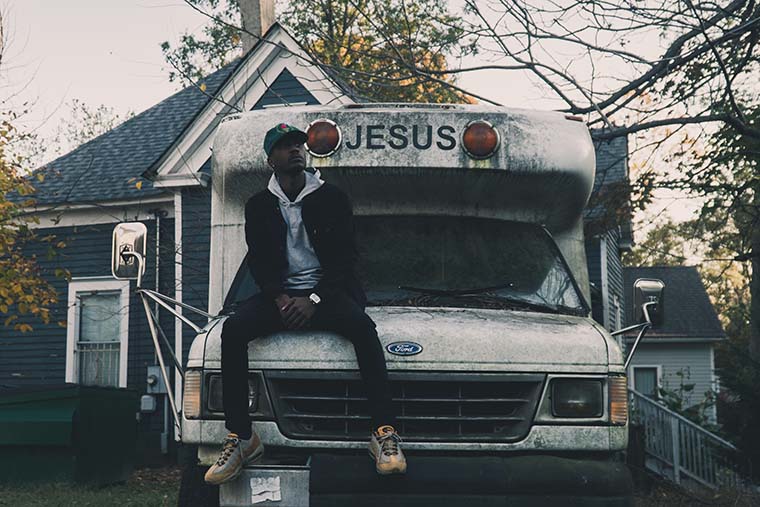 Artist Background: Kenzie Tarantino, born Anthony Christopher McKenzie, was born on June 7th, 1994 in Southhill, Virginia. He started his journey as an artist after recognizing the talent at the tender age of 9 by writing poetry and gaining a love for lyricism.
After spending his years in Virginia, Kenzie Tarantino relocated to Atlanta in 2005 where he began to record music alongside his friend. The group name was called S.T.O (Strive To Overcome) which was one of his first official takes as an artist.
Through the years Kenzie continued to craft and perfect his skills which would eventually turn into leaving the group and going solo. From releasing his first ever project titled "Rude Awakening" in 2013 to releasing countless others, Kenzie continues to develop as an artist on numerous artistic levels.
His most recent project which was released at the top of the year called "Six-Seven-'94" garnered thousands of plays and continues to rise. Along with music releases, Kenzie Tarantino has banded alongside fellow artist 'Slice Dhe Guevara' to form the collective "Shaolin The Temple".
As a collective, they've released three singles "Eye", "Halftime Report" and "011". These singles are also accompanied by two videos that lead up to the release of "Samples & A Redd's" slated to be released early 2018.
Understanding that breaking into the music industry takes work, Kenzie continues to create and perform in Atlanta as he challenges the norm of what an average artist looks like.
1) What inspired you to be a part of the music industry?
What inspired me was the feeling of music itself. How it felt when i listened to hip hop & the way it got me through life's issues. I wanted to indulge in creating quality music based upon who i am & what i have been through.
2) Talk to me about the making of your latest project. What was the inspiration behind it?
The inspiration behind my latest project 'Samples And A Redd's' came from the cadence of samples in general. Samples in regards to music is one of my favorite pieces inside of a track & the way its used to express the vibe. Redd's comes from the drink 'Redd's Apple Ale'. Its one of my favorite drinks to sip on when im inside the studio creating.
3) What was the process behind making the project?
The process behind it started around the end of 2016. Started writing & getting ideas together after finishing my previous project 'Six-Seven-'94' which more so touched on a personal level explaining who i am & where i am from. I wanted this project to be a bit different from that concept. Started releasing singles & visuals mid till end of 2017 leading up to the release February 1st of this year.
4) What are your thoughts on the hip-hop industry at the moment?
My thought on the industry so far varies a bit. I do believe there is a space and crowd for different sounds in hip hop at the moment. I also believe there should be more attention on substance and lyrics which i do see more of. A balance is always good to have in music.
5) Do you enjoy grinding it out independently or would you prefer to be signed to a major label?
I think working independently shapes your mind as well as your efforts. You literally go through every emotion possible independent so i would rather work independent for right now. Not opposed to signing to a label if the deal is right for both sides because it does offer a different level of push.
6) What do you think goes into building a loyal fanbase?
I believe hard work & a sense of relevance between the fan as well as the music. If a fan can feel where you are coming from & can relate, you got them. Beyond the internet & actually connecting with the people i also believe is a good way to build.
7) What sort of online promo and marketing are you doing to reach your fanbase?
I try to use as much content as possible. whether it be vlogs, snippets, promotional clips and even photos. For extra help i invest in the best PR possible inside my budget at the time.
8) As an indie artist, how do you brand yourself and your music to stand out from the rest of the artists out there?
To brand myself & stand out i make sure i stay true to not only myself but to those who are paying attention. Along with that i am one half of a collective called 'Shaolin the Temple' with another artist named 'Slice Dhe Guevara' .
Together we brand ourselves around being as one. Using lyricism to blend into my past experiences to create but also allow any fan to feel connected to what i have going on & who i am.
9) How do you currently make a living as an independent hip-hop artist? What sort of income streams do you have?
Currently making a living off of just music has been the struggle. its something i am still trying to master as far as shows, merch, etc. At the moment streams is the only source of income i get off of music right now. as the year progresses & i build a larger core fan base, i will definitely be releasing merchandise, on a path to paid shows and other streams of income from music.