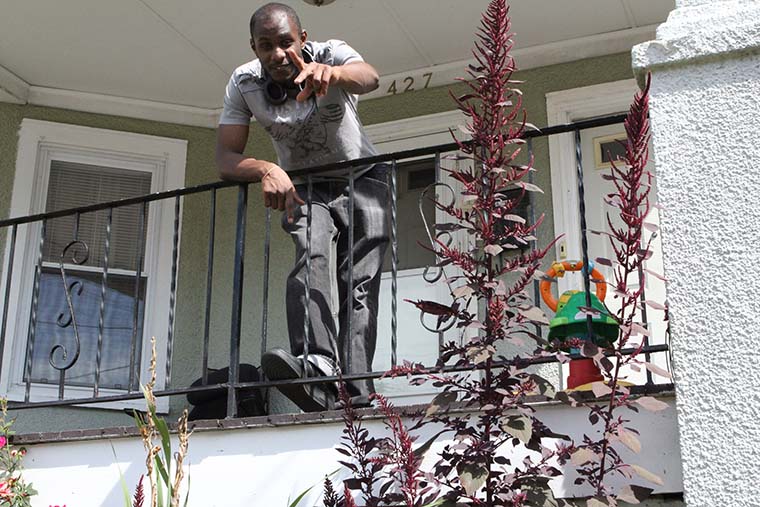 DazeKid is an independent Hip Hop artist born in Newark, NJ. Coming from a heavily musically talented family, he began writing lyrics at 13. Music, especially rap, wasn't allowed in the house.
This drew him closer to it. He would spend all the time he could listening to the radio on his Walkman or to different mixtapes he would make. His first verse was born after an argument with his step-father.
Although his writing was first used as an outlet for anger, the enjoyment of the craft shortly followed. By the age of 15, DazeKid began learning how to produce beats. His first project "Daze Chronicles Vol. 1" was released in 2012 giving the public an idea of who DazeKid is.
A year later, DazeKid released Vol. 2 to the Daze Chronicles series entitled "Dnt Cmpare Me" and "Chopped" the following year. Now, DazeKid is back with a new release, "My Great Escape".
1) How long have you been doing what you're doing and how did you get started in the first place?
I've been rapping and making music since '03. I was 13 when I wrote my first verse. It came after a disagreement with my stepfather. I was a kid that fought a lot and I couldn't fight him, so I wrote. It was horrible but it was the beginning of DazeKid.
2) What sort of hurdles and obstacles did you face to get to where you are now?
I'm a big ass introvert so starting out it was getting on stage. Now I love being on stage but I don't go out and network as much as I should. I'd say my hurdle is adapting more extrovert tendencies.
3) What's the hardest thing about being an independent artist?
Having to do all the business yourself. Cost, keeping an active presence on social media, bookings, etc. Having a team is definitely crucial.
4) Are there any independent hip-hop artists out there who inspire and motivate you?
Most artist from my state (New Jersey) inspire me to keep pushing. Artist such as Kush Kelz, Samad Savage, Konscious, Petey and Kraze Ugly & Dre Skuffs to name a few. Good music in general inspires me. I like music that I connect with so I try to connect with the people through my music.
5) Where do you see yourself in 5 years?
I see myself at an award show. Winning or not, I see myself there.
6) Who were the first influences on your music and style?
The first would be my anger. Artist I grew up listening to like Rahman Apollo, Styles P, Nas, Bone Thugs, and Eminem were my main influences.
7) If you could choose to collaborate with 3 other artists on the same track – who would they be?
Mick Jenkins, Curren$y and Styles P.
8) How do you currently make money as an independent hip-hop artists?
Working at Best Buy. beRandom/LowLife merchandise coming soon! -_+
9) What are you hoping to achieve with your music?
I just want to give the people something they can connect with. Something that gets them through tough times or something to celebrate to, all while allowing them to get to know my mind.
10) What do you think is the biggest barrier an artist like yourself has to overcome, to gain commercial success?
For me it would be being more commercial. I feel my sound and style is different and people might not get it right away. I just have to stay consistent and they'll get it.