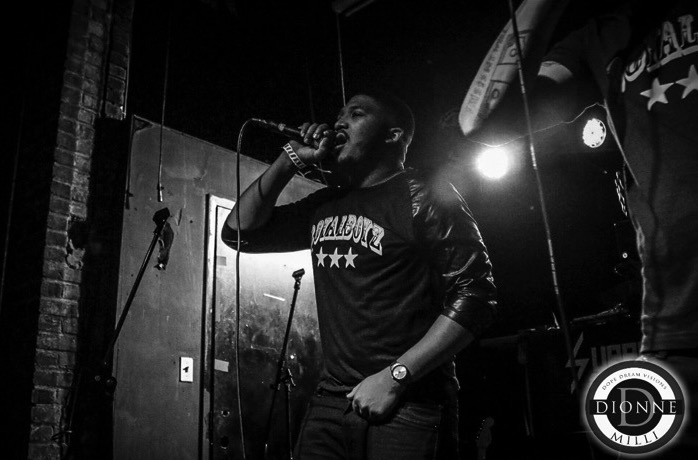 1) What inspired you to be a part of the music industry?
I think it was just self inspiration, I always could rap, well freestyle. So I wanted to see how it would be if I really took it serious and so far its actually working out. I just started to take music serious but I been rhyming since I was 10 years old.
2) Talk to me about the making of your latest project. What was the inspiration behind it?
My biggest inspiration on this project was just to give people a sneak peak of what can really do, I was inspired by my brother after we had a long conversation about the music industry.
He was telling how I should start making actually songs because most of the music I used to drop where freestyles, freestyling is just something I can actually do with ease,thats why he told me to challenge myself.
3) What was the process behind making the project?
The process behind it actually started from me doing my first on stage performance. I was trying to go over songs I could perform and then I just decided to make a whole new list of different varieties. Main reason why it's a five song EP, with five different flavors.
4) What are your thoughts on the hip-hop industry at the moment?
I feel like the music industry overlooks a lot talent and just go off rappers by the hype not by the bars. I'm not only referring to myself when I say that, because theres a lot of artist that I like and majority of the people wouldn't play their music just because that artist isn't hyped up. But one thing I will always respect from any artist is their work ethic because this music industry is not as easy as it seems.
5) Do you enjoy grinding it out independently or would you prefer to be signed to a major label?
I honestly wouldn't mind grinding it out independently because thats the best way to go, you have control over every thing that you do and most importantly you have control over your music. I am currently in the motion of starting my own independent label with a couple artist that I grind with everyday, so the process has already begun.
6) What do you think goes into building a loyal fanbase?
Building a loyal fanbase always starts with how your music effects your fans and how it makes them feel. You have to grab attention, and thats how I feel about my music, I just feel like the more people listen the more people are going to relate to my music.
7) What sort of online promo and marketing are you doing to reach your fanbase?
I usually promote myself through social media (Twitter/Instagram). I also promote myself by doing shows in the Philadelphia area. My main objective is to build a strong fan base, so I have been looking in different areas trying to find different ways.
8) As an indie artist, how do you brand yourself and your music to stand out from the rest of the artists out there?
I think the difference between me and other artist is that I don't sound like nobody, I just focus on making my own sound, so the fans can hear something different.
9) Where do you distribute and promote your music and why do you think this channel works best for you?
I distribute my music the most on SoundCloud because I feel like in this era thats the best way, I am also looking into rap genius because I got some good reviews from them.