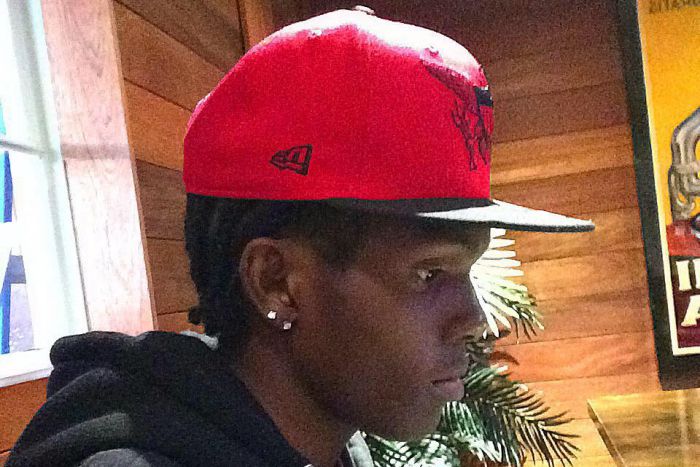 1) Do you remember the moment you wanted to be a hip-hop artist?
I remember wanting to be a hip-hop artist when I was at the age of 17. I started music at the age of 14 but I only saw it as a little hobby. I did a lot of remixes and shared them with my friends and as I kept doing that, the desire to take my career to the next level just became even more clear so I eventually started to get more serious about doing music.
2) What was it like creating your latest project – The One They Doubted?
It was a great experience doing this project that I just put out. I've recorded songs in different studios. I took a flight out to California back in Christmas of 2014 and I recorded "Dollar & A Dream", "Lonely" & "You See Me" at Paramount Recording Studios in Hollywood, I recorded the rest of the songs at different studios back at home in the British Virgin Islands.
It wasn't just a recording experience it was also a learning and growing experience being in the studio with different artists and getting their views on the records and how we should lay certain things down.
3) What are you trying to achieve with the project?
With this project I'm looking to get myself out to the world hopefully and start to make more of a name for myself.
4) What are your thoughts on staying independent or signing to a major label?
Being Independent you have the advantage of calling your own shots, how you want to proceed doing things but at the same time being Signed to a major they do most of the hard work for you like promotion, marketing etc. Being Independent you have to do all of that practically by yourself which makes it harder specially when you don't know how to go about doing it.
5) How do you feel about the independent hip-hop industry right now?
Right now the independent hip-hop industry is making a big impact. Some people are even considering staying independent over getting a deal.
6) As an independent hip-hop artist grinding it out, what sort of promotion and marketing are you doing to stand out from the rest?
Honestly I'm not doing any promotion or marketing because I don't know how to. Being where I'm from in the Caribbean, there's no music industry really so its hard to get noticed. I would tweet my music on Twitter, share posts on Facebook or even post pictures on Instagram, thats just about it.
7) How do you think you've grown as an artist?
I've come a very long way. I first started out recording myself in my bedroom but I eventually worked my way up to the point where I was able to get into a real professional recording studio. That reality alone shows me that my work ethic was at a level where I was able to push myself to go hard to achieve what I wanted.
8) How do you feel about hip-hop today?
Hip-Hop today has changed the music is very different and the style is very different. Somebodies always coming up with something new. Its great to see so many different styles coming out. Seeing people put their own twist into things.
9) What artists in the game today do you look at for inspiration?
As of right now I look up to artists like Drake, R. City, Kendrick Lamar, Big Sean, J. Cole, T.I., Lil Wayne, Rich Homie Quan, Meek Mill, Ace Hood, Future, Lil Durk & KCAMP.
10) Who are your top 5 rappers dead or alive?
My top 5 rappers are R. City, Drake, Big Sean, Future & J. Cole.