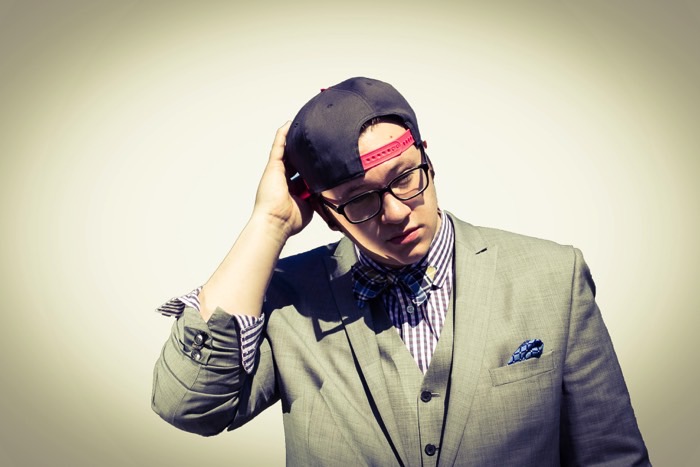 Vegas hip-hop artist, Eddie Jayy, recently dropped his debut project – The Chronicles Of Eddie Jayy: Sin City, White Knight. You can stream or download the tape here.
Check out our interview with Eddie Jayy below where he talks about growing up in a musical family, his gospel influences, the making of the project, investing in himself and plenty more.
1) Tell me a little about yourself and your background.
I grew up in a large family, I'm the oldest of 7 kids. Vegas is the city that raised me, sin city born and bred. The interesting thing is that both of my parents were pastors, so we grew up church kids in a city that doesn't really agree with the spiritual upbringing. But learning to merge the two has been a defining factor in my musical journey.
Music was always a heavy influence in my life. My dad was a radio DJ, before he was a pastor. My mom was a choreographer, grandma was a jazz singer and my uncle was the lead singer in a big local band. It was always in my blood.
2) Who were some of your musical influences coming up?
Growing up a church singer I had so many diverse influences. Israel Houghton, Jonny Lang, Kirk Franklin added inspiration to the gospel side.
Once I hit high school and branched out, artists like Lupe Fiasco, Kanye West, Drake and Travis Garland became part of the sound that developed me as an entertainer.
3) What's your process like for making music? Do you have a set routine or does it vary track by track?
Always track by track. If I have a premeditated beat or produced track then I try to create the atmosphere I think the direction of the song is going in. If its more of a vibe than a turn up, we cut the lights and roll up. If it's a turn up track then we pour a few shots and call some friends.
If it's in the moment that the song is being produced then its really a crap shoot. I do like to base all my writing on concepts and storylines. Even if its shallow I start with a storyline and let the music determine the outcome.
4) Can you run me through the making of your latest project? How the idea came about and what the studio vibes were like?
So… Sin City, White Knight is my debut project. I felt it was extremely important that consumers get to know me from the jump. That way they can determine right away if they fuck with me or nah. It was a two year project that changed concepts and direction a dozen times as my life fell apart and was put back together again.
I wanted to create a very real experience for the listener. So, from the writing to the production it needed to be a diverse depiction of me as a person and showcase my ability throughout. I had just lost both my parents in that span of time, was raising my 6 younger siblings and trying to reinvent myself.
We really stripped down the concepts and built the project from ground up, maintaining the integrity of my life story while still delivering a lyrical and musically sound and solid mixtape that I think will put me in a category all to myself while still being mainstream enough to create fans in the big league demographic. Very proud of this tape.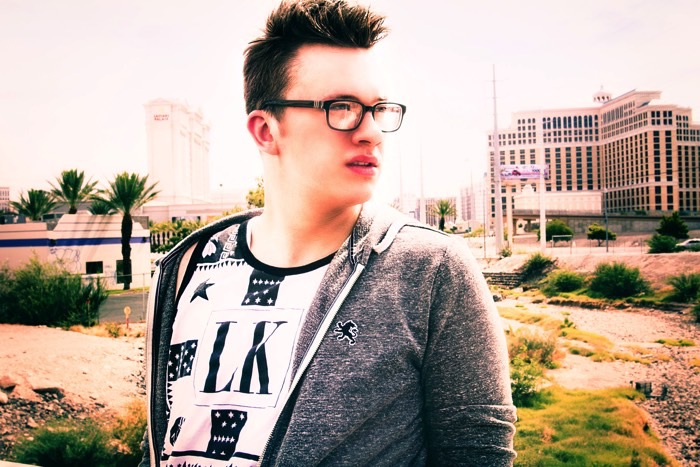 5) What sort of independent hip-hop promotion and marketing are you doing to differentiate yourself from other artists?
Step one was making a mixtape that stands up and stands out on all levels. It proves I'm here to stay and looking to steal some spots.
The other thing we have created is a kick ass live show. As relatively anonymous artists what is going to put you ahead of all the other relatively anonymous artists gunning for the same promoter and door deal?
If you have a show that catches the attention of someone else's fans then you are gonna create buzz you can mobilize alot faster.
Also, we came out the gate with blog releases and major industry magazine write ups as well as investing in top notch packaging for fans to buy and DJ's to listen to.
We have made an early statement through investing in this product that you should take Eddie Jayy seriously.
6) What's the number tip you would give to someone who's looking to get in the music industry?
You have to spend money to make money. At the end of the day you are one of a million other people as talented as you. If you want people to invest in you, then invest in yourself first. Also, have a game plan and know yourself as an artist before you showcase yourself to the world.
The difference between superstars and recording artists is that superstars weren't created by investors and listeners. They knew who they were so they created the investors and listeners.
7) How do you feel about hip-hop today and where it's headed?
I feel like the door is wide open. Hip hop has hundreds of rappers and only a handful of artists. The market is starving for more artists fans can relate to and gravitate towards.
8) What music are you listening to these days? Anyone in hip-hop really blowing your mind?
Lupe is always on some next level shit. I appreciate what the whole TDE crew is doing. J Cole is the dude right now though. Him and Kendrick have really polarized the game and divided the men from the boys.
But, in all humility and reality, I feel The Chronicles of Eddie Jayy: SCWK is one of the most complete project of the calendar year. So if you ask me what I'm bangin out to these days it's my shit and anything that moves me.