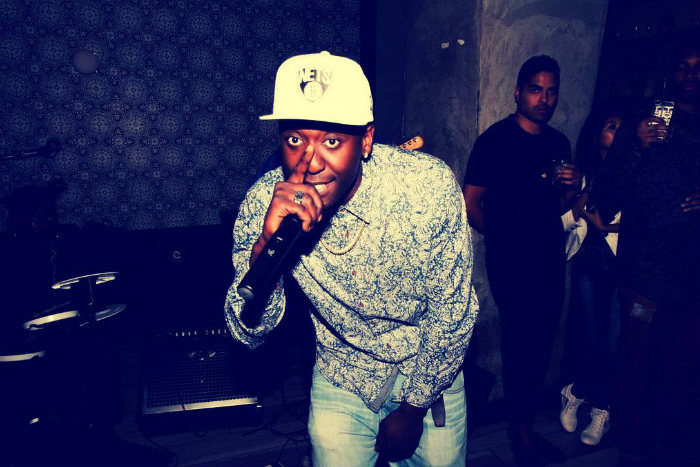 Vancouver hip-hop artist Willie YC and his Elite Circle Unit is on a mission to bring back Golden Era hip-hop music and it all starts with his debut project –  Lyrical 22. You can stream and download the tape here.
In the meantime, check out our interview with Willie YC below. We cover a broad range of topics, including the independent hip-hop grind, his top 10 hip-hop artists, promoting himself the old fashioned way, hip-hop today and more.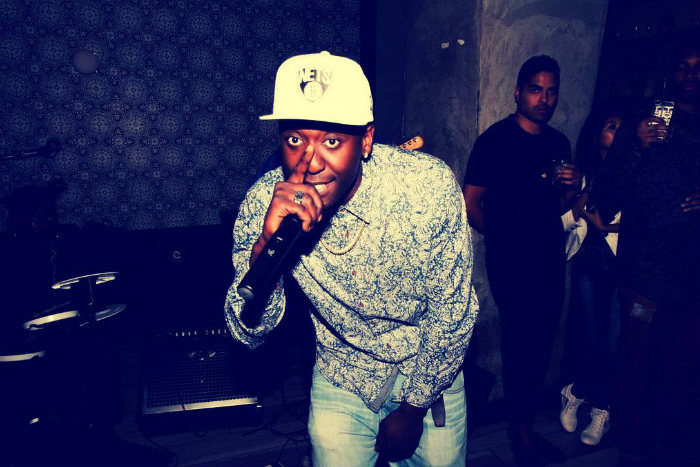 1) Tell me a little about yourself and your background.
I'm a Canadian/Ghanaian hip-hop emcee and producer from Vancouver; also a proud member of the Elite Circle Unit. I'm currently an independent artist representing Golden Coast Ent. & Records and QuietStorm Production.
I was born and raised in Vancouver, Canada. I started writing rhymes at the age of 16 and freestyling at parties amongst friends. I had a story to tell, not only mine but the stories of the people I had grown up with. This was the best way for me to express myself, free my mind and release any tension.
By the age of 20 I took my craft seriously, that is when I become "Willie YC." I've been vigorously driven ever since! I'm heavily influenced by the east coast legends of hip-hop, as well as a few major west coast legends. Being born in Vancouver, enables me to represent the west coast on a full scale!
2) Who were some of your musical influences coming up?
I would most definitely have to say Tupac, Notorious B.I.G, Nas, Jay Z, Big L, the Wu-Tang Clan, 50 Cent, Kanye West, Mobb Deep and Dr. Dre! Those are my top 10 in no particular order. They have influenced me the most with their music and impact on hip-hop as a whole.
3) What's your process like for making music? Do you have a set routine or does it vary track by track?
It varies whether by track or by project. If I'm working on an EP or mixtape, I'll have all my beats together arranged in an official track listing. Then I'll make my way down the list, as I write.
Sometimes I can finish a track in 30-40 mins, others times in a day or maybe by the week. It definitely varies, though the inspirations tends to come quite naturally!
4) Can you run me through the making of your latest project? How the idea came about and what the studio vibes were like?
Lyrical 22 was something I had planned in 2013. Seeing as it was my debut, I wanted to tell my story. Almost 23 years on this earth, I made sure to let my fans know exactly who I was and what I came to represent.
The vibes were truly blessed in the studio. Everything came together quite fluently. I was initially set to release the project in May 2014, but had waited for particular reason. The time which elapsed was God's plan, the project turned out better than I had conceived it to be.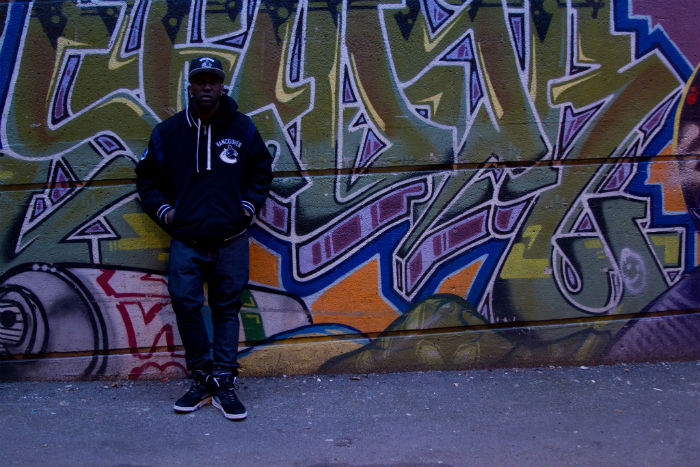 5) As an independent artist, what are you doing in terms of promotion and marketing in order to differentiate yourself from others?
I'm quite old fashioned. I tend to have a hustler's mindset, I like to hit the streets, venues and or hip-hop boutiques with hard copies of my projects and business cards.
I fly out East or West to promote whenever I can manage the time. I make sure I've left my mark before leaving the state or province. I'm heavy on the social media scene as well. I promote through SoundCloud, Facebook, Instagram and Reverbnation.
6) What's the number 1 tip you would give to someone who's looking to get in the music industry?
Stay humble first and foremost. Know yourself as an artist, the key to lasting in this game is originality. I'd say innovate the game with your music, rather than follow the latest trend. Keep your circle small, have the right team and make sure everyone plays their role.
7) How do you feel about hip-hop today and where it's headed?
I feel like hip-hop is losing it's essence. If you've heard my single the "State Of Hip-Hop" featured on Lyrical 22, you will understand how I feel about it.
I respect emcees who stay true to themselves. Whether they discuss how they've overcome the struggle, or depicted their individual lifestyles and those of whom they have been around. Hip-hop is meant to uplift the masses. I can see that change is apparent, I'm super excited to be heard. The Elite Circle Unit will be a major contributor to the return of the "Golden Era" in hip-hop.
8) What music are you listening to these days? Anyone in hip-hop really blowing your mind?
The music I listen to nowadays is mostly on a conscious tip. With that being said, Kendrick Lamar, J Cole and Wale fill that void for me.  I can listen to Drake, I support Canadian artists who've been holding it down.