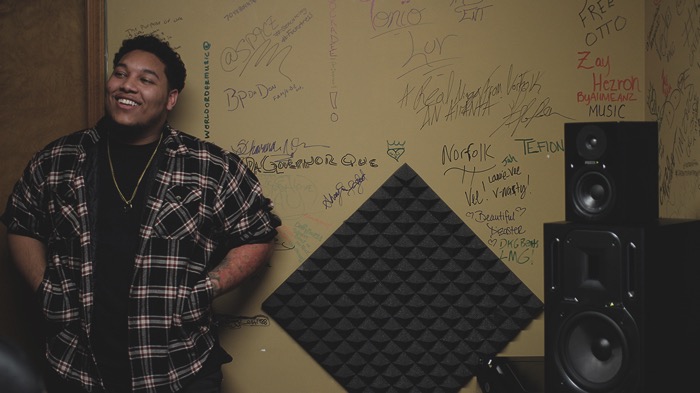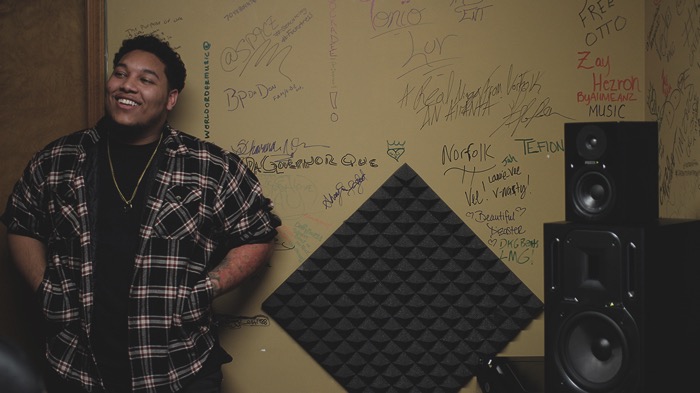 Toronto native, Elcee The Artist, has linked up with JetPacks Collective to proudly present his latest project #ManeStream hosted by DJ Nado.
The 11-track mixtape is a mixture of club bangers and heavy lyrical shit, featuring production from the likes of ReallyRaw, BuffBay, Had1, Christian Rich, JR Jarris, Jengi Beats and MrCarmack.
To stay up to date with Elcee's music, follow him on Twitter and Instagram @ElceeTheArtist, check out his website – www.elceetheartist.com – and hit up his SoundCloud page.
Stop The Breaks had the pleasure of interviewing Elcee where he spoke about the making of #ManeStream, staying as an independent hip-hop artist, promoting himself on social media, his top 5 dead or alive and plenty more!
1) Do you remember the moment you wanted to be a hip-hop artist?
On the real it was more recently, early 2013. I was doubtful at first and still using music as a coping mechanism but started seeing that people vibed with it and related so that made me take it more serious.
2) What was it like creating your latest project?
#ManeStream was hella fun to create. Initially I approached it with the intent to prove that I can keep up to the industry standard and to kind of joke about the fact of doing "radio friendly" tracks but I started finding ways to approach industry production with my own style.
3) What are you trying to achieve with the project?
It's just to show my versatility. My latest studio album "LeoSoul" had a totally different approach with an experimental approach so I felt like with this project I wanted to just step back and do something closer to normal lol.
4) What are your thoughts on staying independent or signing to a major label?
I'm more interested in staying independent. I mean, it seems like major label's are starting to understand artists feel comfortable being themselves and the labels are more willing to respect that, long as they get their bread haha so time will tell. I'm not against major labels because they have the plug to everything.
5) How do you feel about the independent hip-hop industry right now?
Umm, I feel like the indie Hip Hop scene is dope. A lot of people being extremely creative. My only problem is that it became over saturated with people that just want to make money and don't actually care about the art of music.
That goes for any DIY industry because some people try to abuse and exploit the opportunity instead of really being passionate and connected to the shit.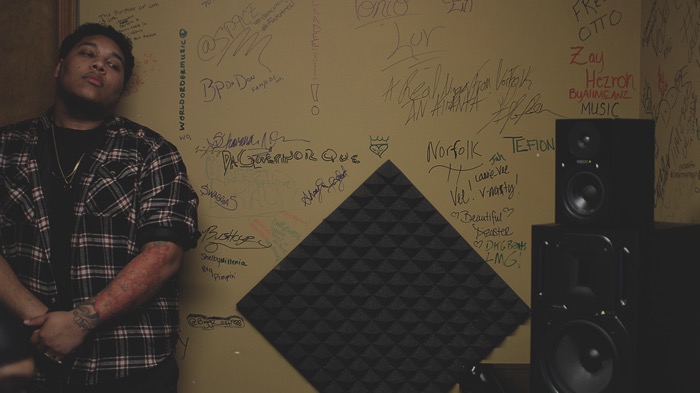 6) As an independent hip-hop artist grinding it out, what sort of promotion and marketing are you doing to stand out from the rest?
Won't give away all the secrets haha, but social media is key along with having a team of people with a mutual understanding of what the glory road looks like.
One thing that also really helped me gain exposure was doing music videos, blogs are way more receptive to an artist that sends in a music video over just audio. Between that and just staying consistent.
7) How do you think you've grown as an artist?
I definitely became more confident with my delivery, from the rapping to the singing. I'm also continuously learning how to market myself as well as become more structured with my approaches to releases and strategizing a lot more to make each release have a bigger impact.
8) How do you feel about hip-hop today?
Hip Hop is dope to me man, live performances more specifically. Hip Hop artists are now using live bands which is hella entertaining.
9) What artists in the game today do you look at for inspiration?
Childish Gambino, Chance The Rapper, J.Cole, Mac Miller, Raleigh Ritchie, Big Sean, Meek Mill… The list goes on but these are some. They all inspire me in different ways and keep me hungry and in belief that I'll make it.
10) Who are your top 5 rappers dead or alive?
2Pac, Andre 3000, Big Sean, Talib Kweli & Royce Da 5'9.