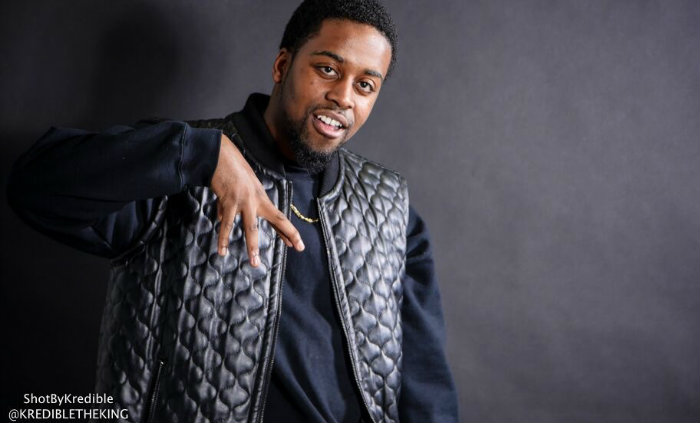 1) What inspired you to be a part of the music industry?
I go by the name Pronto Payne a.k.a Pronto P. I am a hip-hop/ R&b artist and songwriter from Canada, in the city of Toronto. Born and Raised in a small town called Malton in Mississauga. I started making music when I was 14 years old with a dollar mic and voice recorder on my computer.
I initially started off rapping, but as I continued to get older and make more music I found myself singing on tracks. When i first started rapping I used my neighbourhood nickname which was "War-P". I changed my name when I got older because I felt that the new sound of music that i was making needed a new name to go with it.
People would tell my i am impatient when it comes to getting the things I want, so i felt the name Pronto best suited my character. The Payne was added because of the pain that I express in some of my music.
People who influenced me growing up were artists like Jadakiss and D-block, Nas, Usher, 2 pac and even Michael Jackson. I still remember seeing the 2 pac "Changes video as a little kid. That one track alone gave me inspiration to rap. Usher was the artist that gave me inspiration to sing, most of his songs I would recite word for word.
2) Talk to me about the making of your latest project. What was the inspiration behind it?
When I released my last project "Playa Cards Right" the inspiration behind it was the women I was dealing with. Every song has a different meaning, but delivers the same message overall.
3) What was the process behind making the project?
The process behind making this project, was based on what I was going through with certain girls, dealing with different types of females, their emotions and situations we been through.
It gives you an insight on how I was with women, and to be honest I was a player and it was hard for me to settle down, which I mention in most of my lyrics on this project.
4) What are your thoughts on the hip-hop industry at the moment?
I feel like the hiphop industry now, is very versatile compared to how it was back in the day, when lyrics mattered most. You had to be saying something meaningful, or easy to understand.
Now it's all about production, melody, and style. The lyrics don't have to be as thought out anymore as long as the production of the beat can back it up. The bad thing about it tho, it causes a lot of these new artists to sound the same, originality is rare now.
5) Do you enjoy grinding it out independently or would you prefer to be signed to a major label?
I enjoy grinding independently because it feels like more of a challenge, which is what makes me go harder. Knowing that you can accomplish a lot on your own is a huge confidence boost.
Also, you have complete control of your music, how and when you want to release it. I wouldn't mind working with a label, but it would have to be an agreement that I am comfortable with.
6) What do you think goes into building a loyal fanbase?
Building a loyal fanbase is all about consistency and keeping in touch with the people that listen, and share your music. Interaction is very important because fans want to be acknowledged for listening to your music. They are the ones that are waiting until you drop a next single or a next project.
They are the ones that support and buy what you create. When they notice you appreciate them, they become more drawn into your craft.
7) What sort of online promo and marketing are you doing to reach your fanbase?
Right now I am working with multiple promo companies that are getting my article and music on blog sites. I am using e-blast, to get my music heard by A&R's and record labels. I am also sending my music to a lot of DJ's to get spins in the club and for radio play.
8) As an indie artist, how do you brand yourself and your music to stand out from the rest of the artists out there?
I brand myself by going to different cities to promote my music and hand out CDs. I also try to get myself stage performances around Toronto so that my name is more known. I think my versatility in different genres of music is what separates me from a lot of artists.
I can write a song for any type of music not just Hip-hop and R&b and thats what makes me different. I am always myself when it comes to making music as an artist, the way i talk, the way I dress, I never give the impression to be something I am not. That's why my music is real.
9) Where do you distribute and promote your music and why do you think this channel works best for you?
I distribute my music on Soundcloud, Youtube, Reverberation, DatPiff, and a few other blog sites. I use Twitter, Instagram, and Facebook as my promotion tool to reach out to friends and fans, so they can keep up to date with what I am releasing.