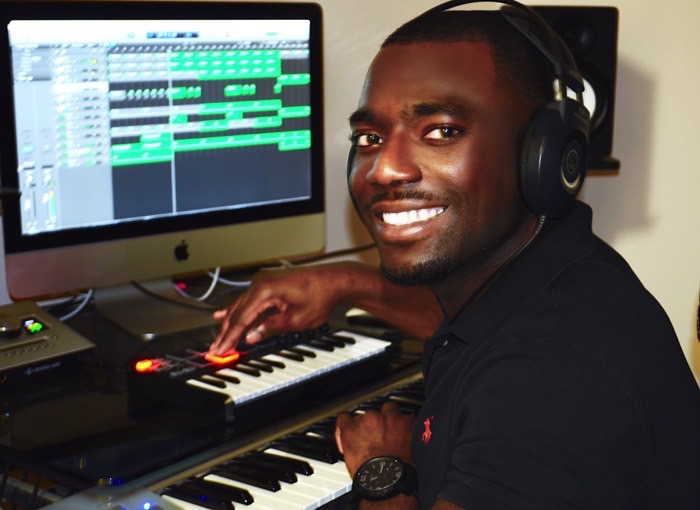 You can call JBap a hip-hop producer but truthfully he's much more than that. Hailing from Austin, Texas and influenced by the likes of Just Blaze, Timbaland and Hit-Boy JBap combines hip-hop production with R&B and pop sounds to create big, energetic instrumentals.
Check out his latest production, "The One," and hit up his SoundCloud to check out the rest of his material.
Make sure you also read our interview with JBap below where he talks about falling in love with music production, his early influences, dreaming of working with Rick Ross, his creation process and more.
1) Tell us a little about yourself and your background.  
I was born in the Bahamas but moved to Orlando Florida when I was 4. I loved music since I was a baby and I can still remember sitting in front of the TV watching "The Box" waiting on a song to come on." I went to college and took a few music classes but end up majoring in Political Science and Communication.
I never forgot or lost the love for music. I wanted to be a rapper but once I started producing music about 3 years ago I fell in love with that side of music. I pride myself on originality and uniqueness while still remaining relevant to current trends.
2) Who were some of your musical influences coming up?
Coming up I listened to lots of 2Pac, Bone Thugs and Harmony and No limit in the late 90's. Later on it was Nas, Jay-Z, Trick Daddy, Rick Ross, Lil Wayne, Drake and French Montana.
Producer wise I look up to Just Blaze, Young Guru, Boi 1da, 40, Sonny Digital, Hit Boy and Timbaland. I respect all of the team but Just Blaze continues to be a major source of motive and drive for me
3) How would you describe yourself as an artist? Has your style changed much over the years?
As a producer I focus on being original. I make my music in hopes that they become samples of the future for new artist and producers.
I like to experiment with sounds while keeping a hip-hop, rap and r&b feel to my music. My style has been in-take for most part but I do tailor my productions to current trends in the industry without being a carbon copy of any one else.
4) What's your process like for making music? Do you have a set routine or does it vary track by track?
My process varies from track to track. I do use drums and a baseline as my foundation for most beats. I like to listen to the radio for a few hours just so I can get a feel for what is popular at the time. Other wise I go in the studio and be as creative as possible.
5) Can you run me through the making of your latest project? Where were the studio vibes like? 
Currently I am producing beats for a placement licensing company that I work closely with. Most of the beats I've produce or currently working on are upbeat, energetic, hip-hop like with some bass. I sent in 10 tracks the other day and just waiting to hear back and what offers they have.
6) What sort of independent hip-hop promotion and marketing are you doing to differentiate yourself from other artists?
Right now, I mainly utilize Twitter as means of promotion and communication. I do plan to link up with some upcoming hip-hop artist in Austin, TX. This is definitely an area where I need to apply some more attention to.
7) What are you thoughts on the current state of hip-hop music today? 
Hip Hop is at a fun state of mind right now. What I mean by that is the music seems to be geared more towards the club and radio. A lot of it does sound the same with little differentiation.
A lot of artists are going with what's popular and with what's selling. Hip Hop has plenty of room for some fresh and unique material and I think we will start seeing new trends that become popular very soon
8) What music are you listening to these days? Anyone in hip-hop really blowing your mind?
I'm listening to the new J Cole album, which is awesome. I also have Rick Ross in the deck. That Hood Billionaire album goes hard.
9) If you could work with any artist you wanted, what would be your dream collaboration?
I would love to work with Rick Ross. Ross is #1 on my list.
10) What has been the best moment in your music career so far? 
Best moment of my career so far is my music heard be some professional A&R and landing my current music license gig.
11) So what's next for you? 
Next up for me is working hard to get a major placement and radio single with a major artist.