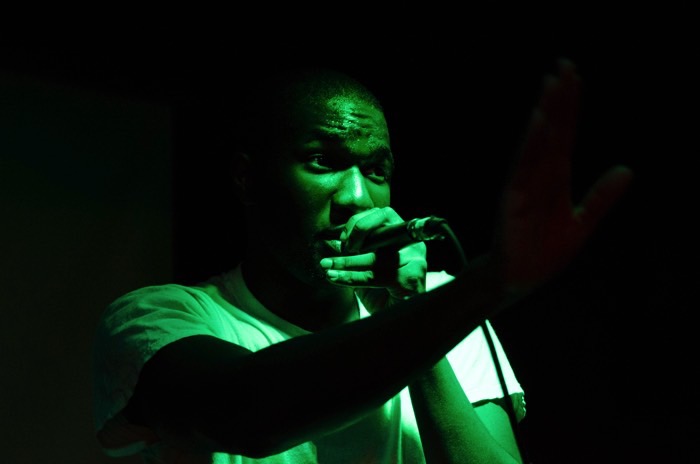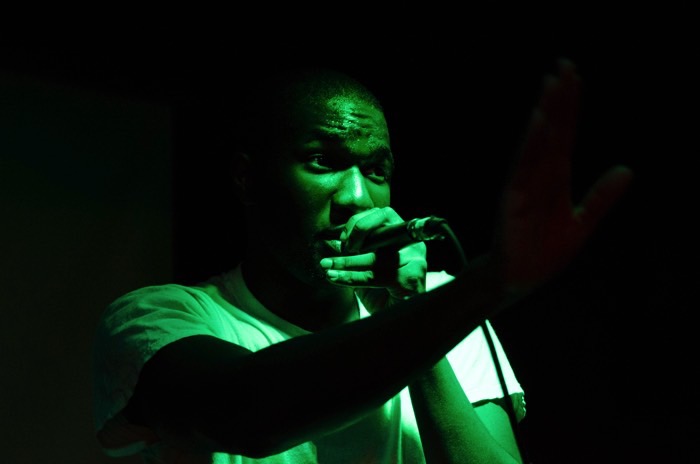 Coming straight out of Houston with the trillness but mixing it with some New York flavour, Texas hip-hop artist Knowledgable Intellect has crafted his own lane over the years. Since dropping his latest project, Fornication Tape 2, in 2014, Knowledgable Intellect has remained on the grind and released Departure.
You can stream or download Departure here. Check out Stop The Breaks' interview with Knowledgable Intellect below where he talks about his start in music, creating Departure, staying independent vs. signing to a major label and more.
1) Do you remember the moment you wanted to be a hip-hop artist?
Not really. It just sort of happened. I started writing goofy rhymes with a group of associates and found out I had a knack for writing.
After that I just kind of branched out on my own. I didn't have some huge epiphany where God came down and was like do this originally. But later on after I had been doing it, I was prophesied about making music in church.
I am not saying this means I will be a huge rap star or anything, I am just saying it happened. Because of this I have taken some very crazy chances. I have watched a lot of people who rapped or were "artists" fall off very quickly in the 5 years I have been doing this. Alot of cats think this just happens. For some it does but rarely.
2) What was it like creating your latest project?
I'll set the stage, I was planning on moving to New York because I felt (and still feel) that my flow is very New York like. I was going to roll the dice heavily.
Obviously I am still in Texas so I did not go. But one Day I will at Least visit. Departure is about leaving of course. I had just moved back In with my mother and was extremely depressed and lost. Not to mention I was also a functioning addict so that didn't help. Everything looked real bleak and the beats were just thrown at me.
I have to give some love to my boy Louie because we have a very unique artist/producer relationship. He kind of just said here take them free of charge. I never ask for free things but if they are offered then I will take it. Enfermo helped quite a bit as well.
I created it rather quickly but from my last project I have improved tremendously. I have even attracted the attention of super producer E.Smitty with my flow so that is rather dope if I do say myself.
3) What are you trying to achieve with the project?
Just wanted to get emotions out. I kept looking at other 21 year old lives thinking they finished college,there future is more certain or at least I could be running around fornicating with all this dough I am dropping on beats and promotion.
I began to hear the doubt of others instead of look at my blessing ya know? Pastors would tell me music is satanic and that It wouldn't work as far as making music. I was quite down my G.
4) What are your thoughts on staying independent or signing to a major label?
Neither are walks in the garden, both have there own systematic problems. Really I just want to be in a place where I can grow as an artist and business person. A lot of people want to be mega stars, even though I feel like I have the potential to be that I don't mind being in the background as necessary. I want to be surrounded by a winning team.
There is no point to be a star player that averages 40 points but still loses by 20 points. I want to be apart of a winning team down to the engineers and marketers. How do they handle problems? How do they handle stress? How do they treat people? Like, I see some cats that are completely underground. They do there thing and can live from music. No they are not ludicrously famous but they are living.
Then I see those guys Like JT who just signed to Aftermath and is Dr.Dre's protege or Leon Bridges who just signed to Columbia and it seems to work for them. So it just depends. Either way I would go where I felt God pointed me.
5) How do you feel about the independent hip-hop industry right now?
Love where we are at right now in general. The underground scene is thriving. I think the talent now has a great chance to get heard.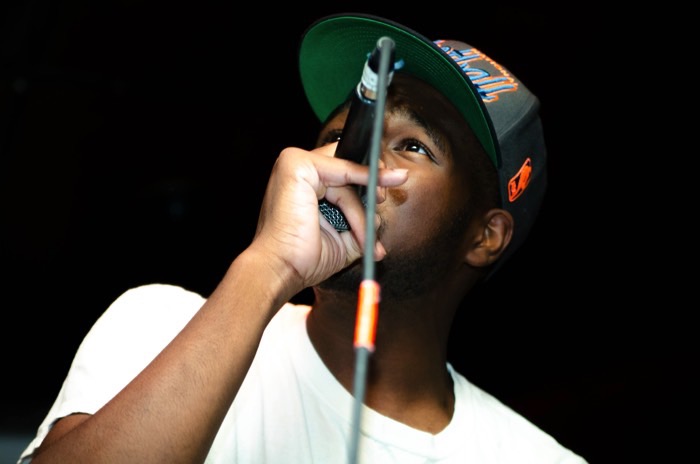 6) As an independent hip-hop artist grinding it out, what sort of promotion and marketing are you doing to stand out from the rest?
I can't tell you that or everyone would do it but I am getting help from credible sources with real contacts. Not just spamming people links. Even I, in my small prestige get bombarded with spam. That destroys credibility instantly. NEVER EVER SPAM, EVER.
7) How do you think you've grown as an artist?
Found my lane, as a little birdy told me just this morning. That is 60% of the battle. I feel like I am close with the product itself. Now more shows, a little prayer and online presence
8) How do you feel about hip-hop today?
It is in a good place. Lots off weird cats. Lots of highway to be on. Now if only more females were stars it would be complete.
There are a lot of things I love about rap or hip hop, but lots of things I hate. Its very sexist,homophobic (in fact I don't think that word describes the hatred for gays), Classist and racist. So basically it still has growing to do.
9) What artists in the game today do you look at for inspiration?
Kanye West, Pusha T are one of the few artist that impresses me to the point that I say, If I had of heard him now as a kid I would try to rap like him. I tried to rap like biggie when I started. Lion babe is still hella dope and I have to see them live at least once.
10) Who are your top 5 rappers dead or alive?
Loaded question you ask sir. I would like to say that I don't believe in greatest rappers of all times in anyway shape or form or even top fives. There is no way to gauge that, it is just opinion. But my favorite 5 to listen to? 5. 2pac 4. Eminem 3. Kanye West 2. Notorious B.I.G. 1. Outkast