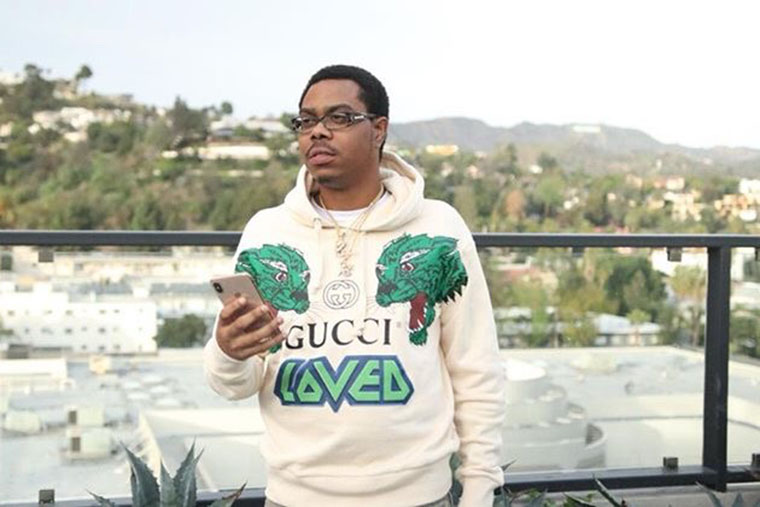 Coming out of Syracuse and working the word "flex" in wherever he  can, MC Flexx Lugar rocketed to fame in 2018. Born Elliot Lyda, the MC  began posting and uploading his hooky, gritty, trap-inflected brand of  hip-hop in 2016.
High-profile collaborations with better-known rappers  Hell Rell and Famous Dex brought him more attention, and his  charismatic, decidedly East Coast style helped his steady stream of  solo singles rise in popularity.
1) Do you remember the moment you wanted to be a hip-hop artist?
Yea, I remember the first time I heard reasonable doubt by Jay-Z I knew right then I wanted to give the world my story.
I've been through a lot in my life and hip-hop gives me the opportunity to express myself and feelings in so many ways, from love, to trap, and emo, hip-hop just helped bring the best out of me.
2) What was it like creating your latest project?
It was incredible, I actually felt more inspired and comfortable recording Trap Star. This is my sophomore album, so I'm just getting the hang of this music industry.
I was in the studio back to back, late nights for hours working on this album making sure it sounds exactly the way I wanted.
3) What are you trying to achieve with the project?
I want to gain a new fan base. This project is like a for every one project. For the ladies, the trappers, the scammers, the hustlers, etc.
This project was made to increase my listeners. Not everyone wants to listen to the same kind of music all the time, so I decided to switch it up a little.
4) What are your thoughts on staying independent or signing to a major label?
I like the independent route because nobody is garnishing your wages or telling you what and how to do your music. Independence gives artists the chance to be creative.
5) How do you feel about the independent hip-hop industry right now?
I think the independent industry is genius, it gives artists a platform to be successful on there own. You don't need a major label anymore, all you really need is your own label, a booking agency and a management team that knows what they're doing.
6) As an independent hip-hop artist grinding it out, what sort of  promotion and marketing are you doing to stand out from the rest?
I'm doing shows, features, cameos, appearances, and just spending a lot of money to promote and market myself. I recently signed a management deal with Trizzy and Ruby Recordings.
They have already been helping me cultivate a successful music career before I even signed with them officially, so it was only right to stay working with  the people who actually want to see me grow.
7) How do you currently make money as an independent artist?
I make money from doing features and shows.
I'm cool with a lot of DJ's and ever since I made songs with Lil Flash and Famous Dex, all these rappers wanna do a song with me. Even my fans are talking about they wanna get on a song with me, I will just be laughing.
8) How do you feel about hip-hop today?
I love hip hop where it's at right now, back in the day it was so serious and who had the best lyrics. Today, it's just fun and happy  music to make people feel good.
9) What artists in the game today do you look at for inspiration?
Jay-Z and Drake, they killing it right now. 50 cent to, I like what he doing with power, makes me wanna get on my acting shit as well.
10) Who are your top 5 rappers dead or alive?
Jay-Z, Jadakiss, Drake, Travis Scott, Quavo.