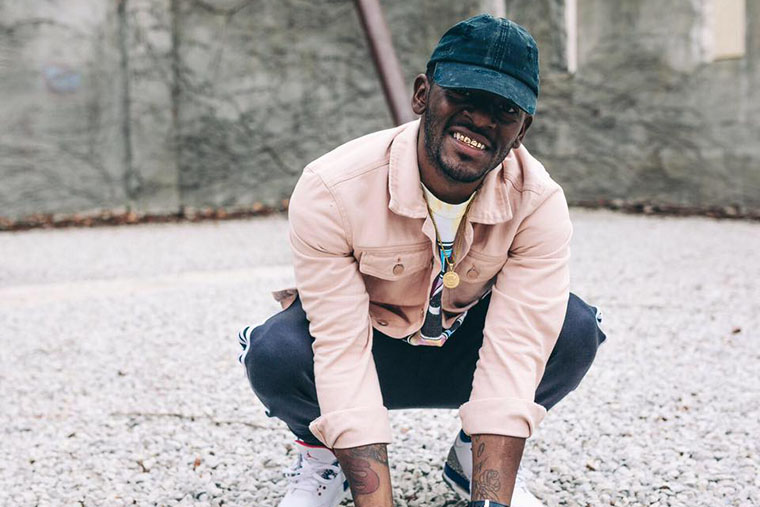 Artists can be dime-a-dozen, but there is only one HeartBrkBvne.
Pronounced Heart Break Bane and directly attributed to Nirvana's Kurt Cobain, Hip Hop recording artist HeartBrkBvne emerged into the elite St. Louis music scene in 2007 at the age of 14 and quickly began hitting the ground running with his versatile and multifaceted sound.
1) Talk to me about the making of your latest project. What was the inspiration behind it?
My latest project which is also my first project is titled Heart Brk Season the inspiration behind that is just heart break in general in any weather season or environment I'm in im always heart broken even when I'm happy the pain will never completely disappear. Hence. " Heart Break Season "
2) With the music industry tanking and record sales falling, how do you currently make money as an independent hip-hop artist?
As of right now not making any money have a reg 9-5 working to stack for bigger and better projects and I have a site Heartbrkbvne.com coming before the end of the year .
3) From a business point of view, which artists in the game do you think are really pushing the boundaries and changing it up?
Business point. Nipsey Hussle he's been an independent artist for years and some how manage to conquer the game an do everything on his time With his brand that's definitely respect.
4) What business lessons have you learnt from the music industry so far?
What I've learned is learn the game , can't come in the game blind you have to come on with the knowledge an always be open to learn more.
5) What do you love about hip-hop music?
I love how raw some hip hop is. Not all hip hop but some. The rawness the talent the bullshit music as well. I enjoy it all.
6) What still surprises you about hip-hop?
How social media can land you in the hip hop community faster than a meeting with a label can. Social media runs the world of hip hop now. Everything pretty much digital.
7) If you had the power to change one thing about the hip-hop industry to help independent artists – what would it be?
The one thing I would change is more independent artist on major platforms. We have a few but we need more
8) Who do you think are top 3 rappers doing it at the moment?
Kevin Gates
Young Boy
Yungeen Ace
9) So what are your plans for the future?
I wanna impact the world I want to be the voice that no one else has. Also To speak the truths unspoken , to be the darkness throughout the tunnel an the light at the end of it. To be the prophet of the hip hop community to be who the youth looks up to.