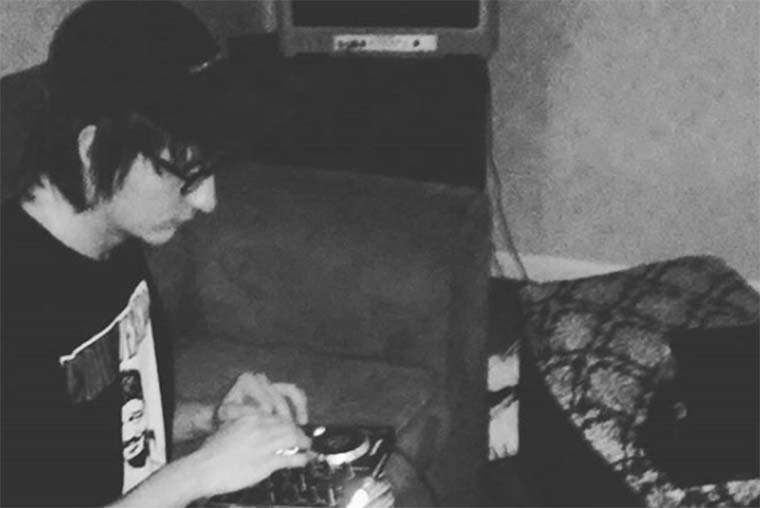 Dime is a MC/Producer out of Spalding County, GA by way of Boston,Massachusetts, with a sound reminiscent of the 90's golden age. A true MC to the core Dime prides himself on his wordplay,metaphors and abilities to bring stories to life to the listener from your headphones or speakers.
As a producer Dime uses and excels at both sides of the spectrum either with earth rattling 808's and heavy synths or smooth kick drums and jazzy samples, Dime structures his beats so anyone can nod their head to the rhythm.
At only 21 years of age the maturity of content separates him from most of artists of his age range in the genre. Simply put Dime aspires to bring the social & political messages back to hip hop as well as his own internal and personal struggles and triumphs.
1) What inspired you to be a part of the music industry?
As a small kid I remember seeing Kanye West & Common perform The Food on Chappelle's Show and I knew right then and there hip hop was for me and I was going to do whatever to break into the industry.
2) Talk to me about the making of your latest project. What was the inspiration behind it?
The making of this project in the studio, mixing,mastering and making beats probably stretches out over the last 2 or 3 years and I put a lot of hard work, sleepless nights,retakes,and sweat into it.
The inspiration behind is simple telling my story and bringing the perspective of the struggle of an independent artist that it's to go and try and sell out but staying true to your grind and vision and doing it your way.
3) What was the process behind making the project?
Haha A LOT of hard work.
4) What are your thoughts on the hip-hop industry at the moment?
I like and dislike a lot of things about it and we'd be here all day if I got into everything but I think the hip hop media could be a lot different for instance your site should receive a lot more recognition and love but the ones that cover BS get all the press. It's a dirty game.
5) Do you enjoy grinding it out independently or would you prefer to be signed to a major label?
Independent. All day. I almost wish it was like it was back in the No Limit days where you had to go press the CD's yourself,put them in stores yourself,you know show people you wanted it and go an take it
6) What do you think goes into building a loyal fanbase?
Quality Music & Quality Messages
7) What sort of online promo and marketing are you doing to reach your fanbase?
I'm still working a lot of figuring out what I can do to truly differentiate my marketing strategies and promo. This is for sure one of the first steps and I think having the mindset of being different in marketing and promo is key and a lot of artists overlook that.
8) As an indie artist, how do you brand yourself and your music to stand out from the rest of the artists out there?
I'm working on merch. I love the saying people are walking billboards so if you can get somebody to turn their head ask oh whats that shirt/hat etc and where'd you get it you expose yourself to people you probably would never reach.
As far as music as soon as you listen to me you see I'm cut different then a lot of guys in the game I dont shoot for whats trendy I shoot for my sound and I believe that dedication will lead me to success.
9) How do you currently make a living as an independent hip-hop artist? What sort of income streams do you have?
I'm currently employed but I also am able to collect funds through selling beats so I'm blessed in that regard