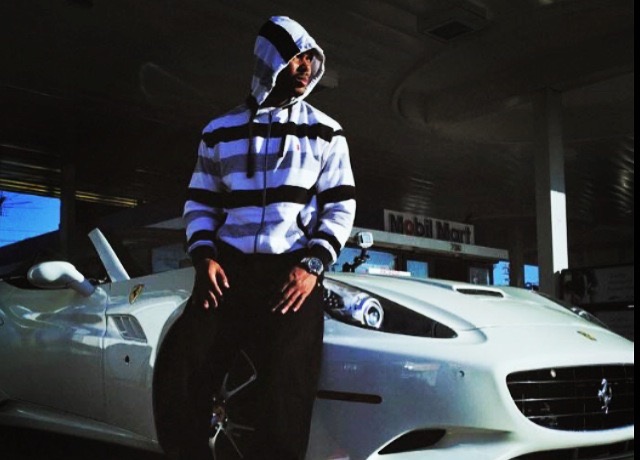 1) Tell us a little about yourself and your background.
I'm Dough the Freshkid, raised in South Central Los Angeles, Ca. CEO of Every Penny Counts (EPC) Music Group. Rapper, Entrepreneur.
2) Who were some of your musical influences coming up?
My musical influences coming up were some of the greats; Ice Cube, NAS, Tupac, Biggie, Jay-Z, and 50 Cent.
3) How would you describe yourself as an artist? Has your style changed much over the years?
I would describe myself as a soulful artist. I represent the ordinary, everyday people. In some way my music has changed but not much. I would say, I've become better. I've mastered my craft by better understanding who I am.
We like to call my style "Presidential Music" tracks are usually mellow with soul samples and the music gives motivation and inspires.
4) What's your process like for making music? Do you have a set routine or does it vary track by track?
I don't really have a process for making my music. I like to make music in isolation. I'm not a studio rapper. I make music in my head. The beat talks to me, then I begin to record on my iPhone so I won't forget it.
5) Can you run me through the making of your latest project? Where were the studio vibes like?
My latest project is the same as my other projects. The Push Family, snacks, food, champagne, closed sessions. Definitely not a party atmosphere. whenever TPF come together there're always creative vibes mixed with family.
6) What sort of independent hip-hop promotion and marketing are you doing to differentiate yourself from other artists?
I don't think I've done anything different from other rappers besides sticking to my formula of music and not running to the hottest sound or style. I'm focused on my strategy and I'm driven. My hustle game is strong and I make it happen!
7) What are you thoughts on the current state of hip-hop music today?
I like the fact that music is going into an independent marketing aspect and people can steer their own career in the direction that they choose.
8) What music are you listening to these days? Anyone in hip-hop really blowing your mind?
Right now I try to focus on myself and The Push Family. But, at times I listen to underground artists. Honestly, I still listen to old hip hop (Biggie, Redman, that old Snoop). There're a lot of artists who are nice, but I'm more focused on perfecting me and my artist craft.
9) If you could work with any artist you wanted, what would be your dream collaboration?
Ice Cube, NAS, pretty much my top five. There are others I would like to work with but not a "dream" collaboration per say.
10) What has been the best moment in your music career so far?
The best moment in my career so far; I had a show in Brooklyn with Too Short at the Knitting Factory. The crowd's energy was everything. They showed me much love. That was big for me, being that I'm a West Coast Artist.
11) So what's next for you?
Next for me? My mixtape, Arlington Ave. dropping Summer 2015. No More Dreams 2 Project 2016.