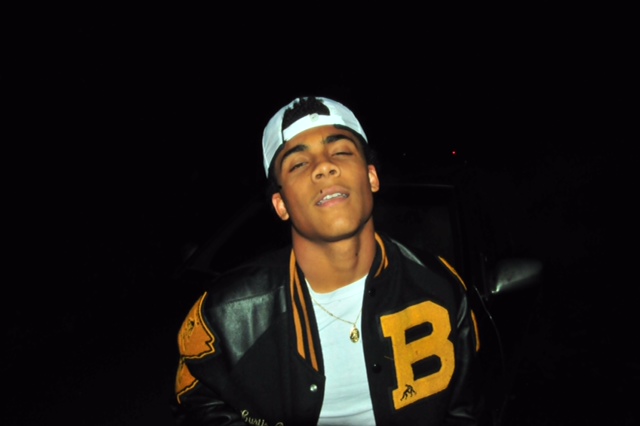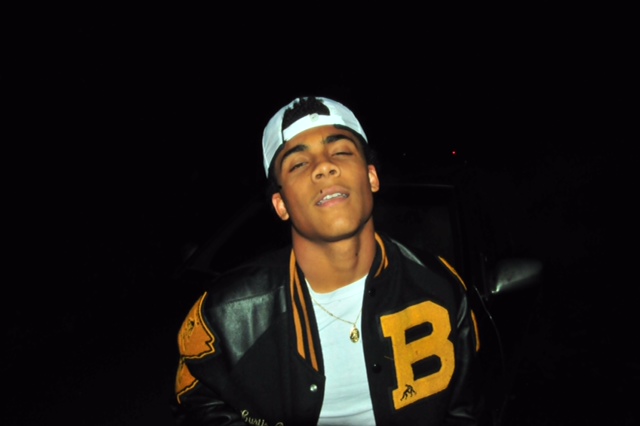 1) Tell me a little about yourself and your background.
Born in Greenville, SC July 6th 1996. Raised up with my father in the military and mother still in school. Moved around a lot from NC, VA, FL, SC.
I mainly grew up in VA from 5th – 10th grade was was expelled from my high school broke point so had to move back with my father who lives in North West Arkansas. I was living with my aunt and Uncle because I'm really close with my cousins and in that house it was almost my whole family my grandparents and uncle.
2) Who were some of your musical influences coming up?
My grandfather is who got me into music he's a jazz artist but also he does instrumentals of any genre and does everything with live instrument he's featured on some tracks from my first project on livemixtapes "Forever&Today" Tracks "When the World" , "WeBeHumble" , and he did my Outro " EnteringTheGate".  Since 2008 I've been recording music since 07 I was only writing poetry, short stories, and comic strips.
Coming up I was always influenced by my peers around me there lives and situations they experienced with and without me. I listened to my grandfathers music a lot so I'm heavily influenced by live instruments and smooth vibes from the jazz persona he brings.
3) What's your process like for making music? Do you have a set routine or does it vary track by track?
Knowledge is something I've always been interested in I'm fascinated in knowing about the things around me. When I recording I vibe off of my environment that gives me enough energy to flow at any moment right then and there. I wrote and read so much material from 8th – 11th grade that once I was a senior in high school I began to write in my head by just by pulling thoughts from the subject I'm reflecting on.
All my projects are presented in that nature. I wanted to touch on the chronological order of how my experience was when finding myself and what id be doing after high school so In "Forever&Today" I was still a senior and had a scholarship to wrestle for CBC Central Baptist College. You hear this in my intro "FlowCatch" I turned down the offer and decided to focus on music and go to community college for the time being. I'm studying business / Marketing.
4) Can you run me through the making of your latest project? How the idea came about and what the studio vibes were like?
My latest project "TodayToTomorrow" is a follow up from my last in my first tape I was still unaware of what I wanted to do and i was caught up on living like a kid and with no worry about outcomes.
Now as I've been out of school and had a summer to live and experience I put those memories and stories in "TodayToTomorrow" the first track conclusions was a perfect example of how our world is working just listen through the music and the lyrics.
I don't make it specially for someone to jam to or ride to but more for insight and I want to share knowledge iv gained. I plan to release a lot of visuals in time and want to get behind the camera a lot and direct films to new tracks I have in store.
5) As independent artist, what are you doing in terms of promotion and marketing in order to differentiate yourself from others?
As a independent artist I don't really use online to promo, I promo more around my area and with people I meet. NWA is a new area for me so everything I do is nothing I have before the people are way different but some are similar to me and how I was raised because this area is head quarters for Wal Mart so employees move from all over.
6) What's the number tip you would give to someone who's looking to get in the music industry?
Tips I would give, well I'm still trying to figure that out to all I can say is do what's true to you and don't let yourself forget why you do what you love. don't let anyone tell you how it's suppose to be done.
7) How do you feel about hip-hop today and where it's headed?
I feel hip hop is headed wherever we take it "we" as in everyone who's a fan and artist. The beautiful thing about out culture is it creates shifts and is always evolving.
8) What music are you listening to these days? Anyone in hip-hop really blowing your mind?
I mainly listen to instrumentals so producers. Like Frander out of Maryland, Sammisbeats out of NY who produced 10 tracks on "TodayToTomorrow," Vanity out of NWA. Twitter, and my team of course we all on SoundCloud. But if I do play songs it's Wale, Cole, Dizzy Wright and Raider Klan.