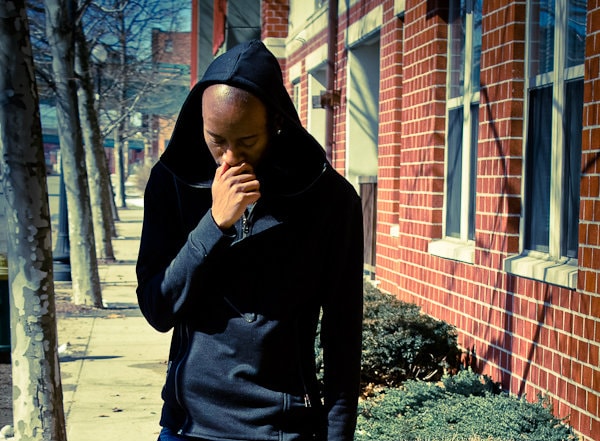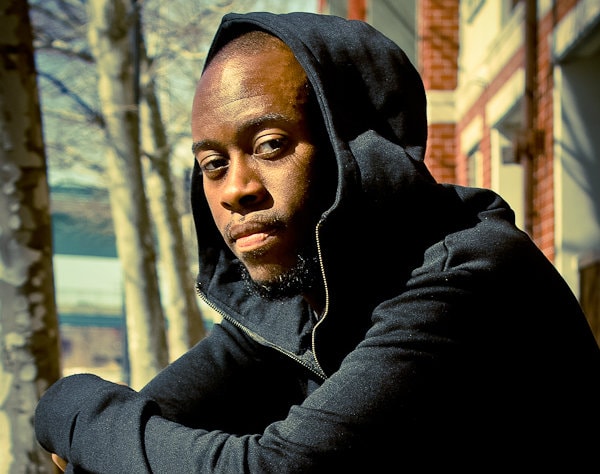 1) Tell us a little about yourself and your background.
I'm a scientist that loves making exceptional music. I travel between two worlds, Corporate America and sonic algorithms, maintaining a reasonable level of sanity between the transitions. I produce a lot, I write even more, and I study music about as much as I listen to it.
I'm approaching a comfortable balance between creation and exposure for the first time in my career, which is pleasant. I have a pretty deep discography, but I don't feel like I've done it justice yet. I'm working hard on bridging that gap between the quality of what I make and the ears it touches.
I have a goal of putting Rhode Island on the map. We've got some great creators here, but we've been largely ignored or put behind the scenes. I want to change that.
2) Who were some of your musical influences coming up?
The majority of my inspirations stem from classical music. I spend a lot of my time listening to Frederic Chopin; he's easily my greatest musical inspiration and influence. The Romantic Era captured sound in a way that few other periods of history have accomplished.
As for a modern influence, I would say Outkast has always caught my ear and attention, without fail. Their free spirited approach to music is what I strive to capture in my art. James Yancey is another major influence because of his sincere connection to the sound he created, it was ultra consistent and original.
There is J Dilla production that still makes me feel like I'm being taken to church, years later.
4) What's your process like for making music? Do you have a set routine or does it vary track by track?
Depends on the type of song. Sometimes it's turn the beat on, cut the lights out, and let the track record. Other times it's a little more methodic and deliberate. I've made songs by myself and with large groups of people around, and what I find most important is the energy in the environment.
I like to have people around who are comfortable being honest with me. I also like being secluded. Trapped in my own mind to have some serious conversations with myself. Some of my best songs are those conversations that I have with myself when no one is around.
As much as I love taking command and control of the music, sometimes I find myself letting the music simply speak to me, and only making minor adjustments. The same goes for my pen.
5) Can you run me through the making of your latest project? Where were the studio vibes like?
Love or War was such an experience. I recorded most of it by myself, but I would bring people into the studio to check the sound and make sure it's going in the right direction. My goal is frequently to push the boundaries of sound and lyricism outward.
We made modifications and I took suggestions as necessary. I have a few producers and an engineer I trust to listen to the music and deliver an honest perspective and constructive criticism. They were able to catch the feeling of the sound and vocals without explanation.
Black Love was a little more complicated. I recorded that in 3 different places, so the vibe in each studio was different, even with the same people.
I love telling stories, specifically true stories, so the studio vibe was a lot like reading your favorite book or watching your favorite movie. We would politic, talk back and forth; made sure I was sticking to the heart of the music.
6) What sort of independent hip-hop promotion and marketing are you doing to differentiate yourself from other artists?
This is such a tough question to answer. As an artist, Atman is already one of one. We have a whole promotional campaign for Atman that extends from social media, to radio placements, to live shows in local markets.
I'm quite confident in the quality and depth of the music, we got that. Our focus now is on increasing exposure of the Atman brand while strengthening our core fanbase. We've got a distinct sound that differentiates us from the crowd of artists, sonically and lyrically.
Also, our budget is significantly larger now, so we're more flexible and aggressive with our promotional campaigns, identifying business opportunities that benefit Atman and Spiritz Music Group.
7) What are you thoughts on the current state of hip-hop music today?
It's in an interesting place. There's clearly a small group of waves that are influencing artists more so than their own originality and creativity. With that said, there are plenty of artists (especially independent artists) who aren't affected by those waves in the slightest.
Rap music and Hip-Hop culture have a deep and rich history of creativity and innovation, and there are artists still contributing to that history in 2016.
The current state of hip-hop is healthy. With all of these avenues of exposure on social media, artists can really take control and make a direct connection with fans and curators.
8) What music are you listening to these days? Anyone in hip-hop really blowing your mind?
I can't honestly say there is an artist that is blowing my mind but Ab-Soul, Chance The Rapper, Lupe Fiasco, and Kendrick Lamar are really impressing me. I'm listening to everything they make; but aside from my favorite artists, I give all artists an honest listen.
Future bangs, Travis Scott is in rotation, Tory Lanez latest drop was flames, BJ the Chicago Kid has an impressive run of music. Anderson Paak dropped a serious piece of work with Malibu. These new artists really cover a wide range of sound and musical preferences, so I'm pulsing the culture every day.
9) If you could work with any artist you wanted, what would be your dream collaboration?
Andre 3000 & Big Boi. I heavily respect their approach to music, and it would be nothing but an honor to construct a sonic atmosphere alongside them.
10) What has been the best moment in your music career so far?
In the music industry, my greatest moment would be the completion of Worser. It was the first time I really sat down and created a complete body of work. From top to bottom, I wanted to create something honest, sincere, and true to my core as an artist.
It's a bar I continue to set for myself on every album. The release allowed us to expand and create the record label. We're in a position where we can control how our music is marketed, how it sounds, and how much money we make off of it. Those finances go right back into building our brand.
11) So what's next for you?
Part 3 of the latest album, White War, is droppin' this summer on Sound Cloud, then the album is going up on iTunes. Booking more shows locally and working with artists around the country are on the itinerary for 2016.