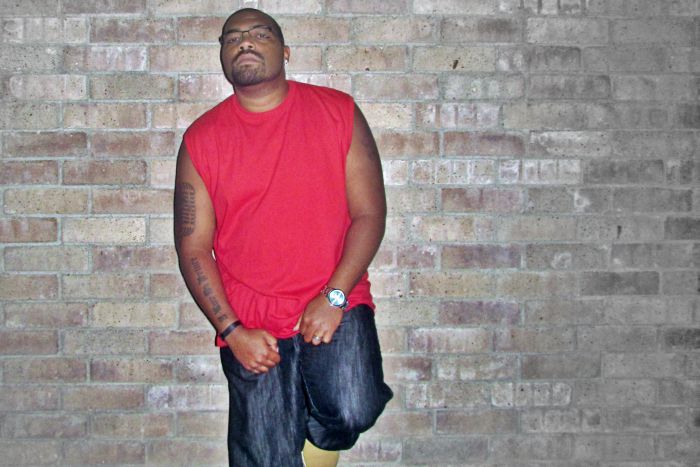 1) How long have you been doing what you're doing and how did you get started in the first place?
I've been doing music for almost 15 years now. I was introduced to a studio at the age of 14 by one my cousins. I joined them one night in the lab and they heard me freestyling to a beat they were about to record on and he told me to go hit the mic and say what you have to say. It all started there.
2) What sort of hurdles and obstacles did you face to get to where you are now?
Well, as they say, "to make money, you have to spend money." As a teenager, i wasn't the type to go and get a 9 to 5. Guess you could call me lazy, so i hit the streets with my peoples at 17 and started getting a little bit, if you know what I'm saying.
I also didn't have the equipment for good production and it was other artists in my town, but back then, helping another person out weren't really what people wanted to do. I understood that though. It was all about family and they wanted to stick close to their own.
Don't hate them for it. I can also say family didn't really back me with what i wanted to do. That's a long story, so i want get into that. Basically, that was it.
3) What's the hardest thing about being an independent artist?
The hardest part about being an independent artist is just getting people to listen to your music. The industry has labels to back them. You have to walk these streets.
But that's exactly what its about. I love talking and associating with other people. Some can be jerks at times, but I think I would act the same with a stranger coming up to me. I just ask for one chance. That's it!!!
4) Are there any independent hip-hop artists out there who inspire and motivate you?
As for r&b artists, i like a lot of their music, but a few the really inspires and motivates me would have be, JKell, Shun Ward, Maskerade, and Fedarro. Between those four, they drive me to write and record the best songs that i can, when i listen to their music.
As for hip hop, which i still love even though I'm all about r&b/soul, a few I salute is Fame, K-Styles, and Naudikah. Go check them out, Google them! You'll be surprised what the industry is missing with a lot of underground artists.
5) Where do you see yourself in 5 years?
I'm a tell you the truth, i hate that question. No one, especially music artists, can really predict how their career is going to go. But to give you an answer, staying committed to my career and steady getting my name and music out to the masses. Basically, be in a better positions that i am right now.
6) Who were the first influences on your music and style?
I started off rapping first, so back then the artists I used to listen to were Snoop Dogg, Nas, 2pac, Biggie, basically the ones every artist would say, if you think about it. You might notice I didn't say Jay-Z. Let's just say, he wasn't an artist I could get into.
And until this day, I still can't. Now when I got into r&b, first singer I heard was R. Kelly's "Down Low." When I heard that I flipped out and wanted r&b at that moment. Something about that damn song. Then I found Jodeci, Guy, Jagged Edge, Boyz 2 Men, Dru Hill, just to name a few.
Never knew how deep music could be, until I heard them sing and preform. So put all those artists together and my music would fit right in.
7) If you could choose to collaborate with 3 other artists on the same track – who would they be?
R. Kelly, Drake, and August Alsina
8) What makes your music different to other artists?
Simple answer, I ONLY write about what I go through in life. I really can't tell you anything else.
9) What are you hoping to achieve with your music?
A lot of people would say success and fame. I just want be acknowledged. Say MY Name!!!
10) What do you think is the biggest barrier an artist like yourself has to overcome, to gain commercial success?
In this day in time, you have the internet. You can easily get your music out the masses. It all comes down to investing in yourself. You don't do that, why are you even setting up a mic in the first place. I don't know anybody that is doing this for a hobby.
It's all about the hustle. You have to grind it out, take the criticism, do better, and so on. It takes time. They're really no barriers that I can see.