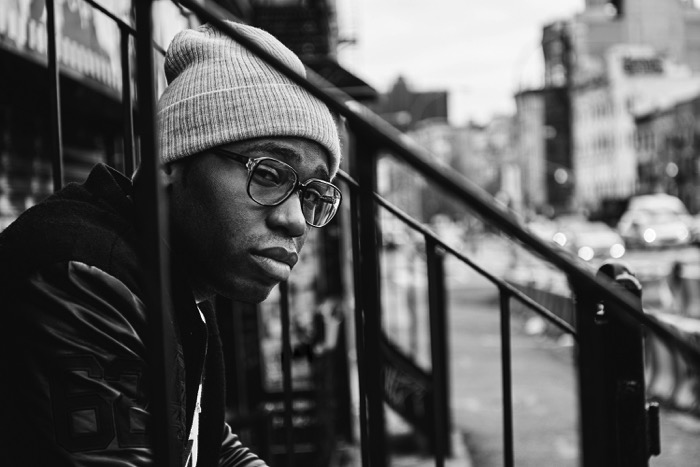 Queens-based hip-hop/soul lyricist Eddie James recently released his single "Streets" from his debut EP, Dedicated to Woodside, dropping this June.
"Streets" will be featured in indie feature film, Chapter and Verse, starring "Orange Is The New Black's" Selenis Leyva, "Power's" Omari Hardwick and "Grey's Anatomy's" Loretta Devine releasing later this year.
Stop The Breaks had the pleasure of interviewing Eddie about Dedicated to Woodside, his musical background, thoughts on the music industry these days and more.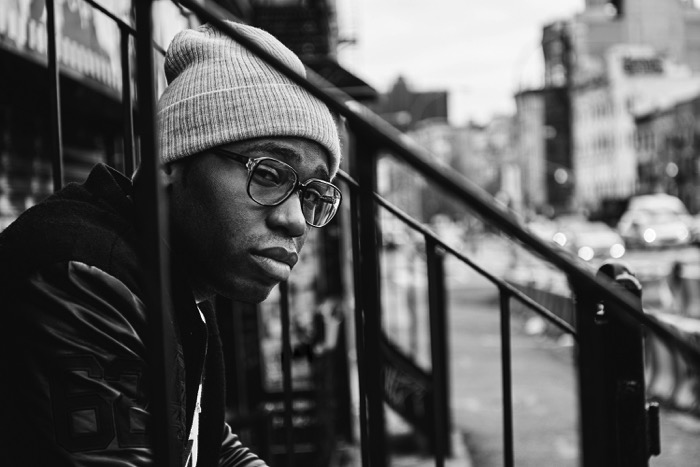 1) Tell us a little about yourself and your background.
I was born in Queens and lived all my life in NYC. I think the Eddie James story does hold some interest. My label and the filmmaker they are affiliated with is actually making a short film documentary about me, built around the Streets music video we are close to releasing. I probably should let this short film tell the story.
2) Who were some of your musical influences coming up?
I listened to everybody – probably the biggest influences are Nas, Biggie Smalls and Coolio.
3) How would you describe yourself as an artist? Has your style changed much over the years?
My label sees me as having a classic hip hop vocal style and my first EP has that early 90's Boom Bap vibe. I think as my music has developed I have brought some serious social commentary into the words of my songs – not all, but many songs on the first EP ("Dedicated to Woodside") have that lyrical flavor
4) What's your process like for making music? Do you have a set routine or does it vary track by track?
I just let the music come – it is important for me not to push it, to just let it flow. If I am suffering a little writers block, I just take a walk, watch a movie and wait.
5) Can you run me through the making of your latest project –Dedicated to Woodside? Where were the studio vibes like?
I wrote and rehearsed all the tracks in Mansion Records rehearsal over several months. We then went into Grand Street Studios and did the final vocal tracks in the summer of 2014.
I loved being in the studio but it was hard work – both me and my sound engineer are perfectionists. We recorded separately a duet just a couple of weeks ago – did a demo in the rehearsal room and then cut the final version in Lounge Studios one Saturday – we did it all in two hours.
6) What sort of independent hip-hop promotion and marketing are you doing to differentiate yourself from other artists?
Mansion Records are running a traditional 1st EP marketing program for me now. I guess where we may be different is that one of the EP tracks has been included in the soundtrack for a Harlem based movie due for release in the next few months – we also have the short film documentary to market.
I am also working on a mix tape using a number of different hip hop styles which we will use for marketing outside of NYC. It is going to be called "Hear me Out" and will be stylistically different to the current EP "Dedicated to Woodside"
7) What are you thoughts on the current state of hip-hop music today?
I think its in a trough. I think a lot of current stuff lacks effort and praises behaviors which I don't believe have any merit. It used to make me angry but I see it now as my opportunity to show that hip hop can again be a vehicle for meaningful social commentary
8) What music are you listening to these days? Anyone in hip-hop really blowing your mind?
One of my focuses right now is about understanding the mainstream – I am listening to a lot of Beyoncé and Kanye and thinking about I might be able to adapt for my music, the features of theirs which are making them musical leaders
9) If you could work with any artist you wanted, what would be your dream collaboration?
That's easy – J Cole, Jadakiss, Drake
10) What has been the best moment in your music career so far?
Playing the Apollo Soundstage last August and selling out the space.
11) So what's next for you?
We have lots on: My next music video is due for release and we will release another single before dropping the EP in July. I played Baby's All Right last night as the start of a 4 show mini-tour. I am working on the new mixtape.
I also expect to see the feature movie where I am included in the soundtrack as well as the short film biography released in the coming months