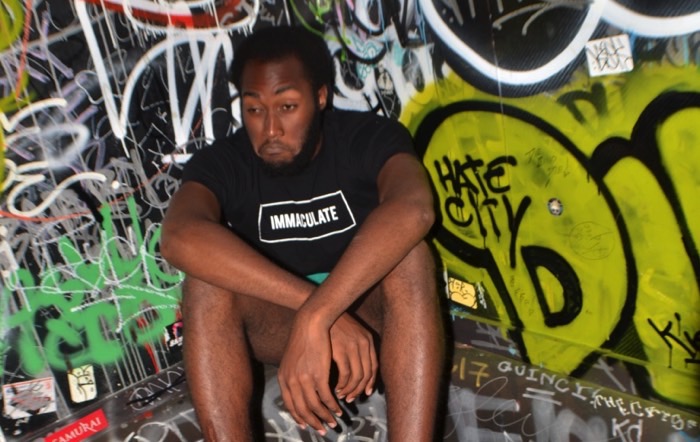 Pisces320 is Vantum Noir's latest EP, a 7-track tape that is every bit as trippy and off-the-wall as its artwork.
With production from Big Los, Rellim, Hustler For Death, Elite Goods and beats from Vantum Noir himself, the EP also features guest appearances from Csee Ywhy and BUDDHAMANE. You can stream or download the EP here.
1) Tell us a little about yourself and your background.
Well I recently graduated from college and music wasn't even considered to be a career path for me let alone a mere hobby. My dream was to become a creative director for an ad agency after I randomly picked Advertising as my major of choice.
While interning at an agency was when I decided to rap because I thought it would be interesting to see what would happen if I chose to do it. Originally it was a plan with a friend to form a rap duo and our gimmick was that we were black and white and we were going to call ourselves Inbetweeners, but we weren't really on the same page so with the suggestion of fellow rapper Stann Smith, I went solo.
2) Who were some of your musical influences coming up?
Being apart of this generation I would only be lying to myself if I said Kanye West did not hold some form of influence over me.
Big Daddy Kane is the coolest rapper ever to me though. I keep a pic of him having a threesome with Naomi Campbell and Madonna in my phone just fucking because haha. Then there's dancehall where I'm just influenced by the culture and music within it that I was exposed to and entranced by as a child.
My favorite artist is Mavado because I believe there is no one who can do what he does combining these soulful and hearty harmonies with straight gutter lyrics. If I could say this it would be that Hip Hop is my wife but Dancehall is my irresistible mistress.
3) How would you describe yourself as an artist? Has your style changed much over the years?
I don't even like to call myself an "artist" honestly. I feel everything is art, everyone creates art, and everyone is an artist. It's just about paying attention to things. Making music is just as much an art as making a good meal so as an artist I am simply a human being who creates. As for my style, I won't say it's changed since I am so early into this but change will indeed come.
4) What's your process like for making music? Do you have a set routine or does it vary track by track?
Going from how I feel usually, if I'm in the mood, I just get up, turn everything, then get to work. Usually if I have the song in mind already I'll go manifest it but I usually just start for one sound and build from there.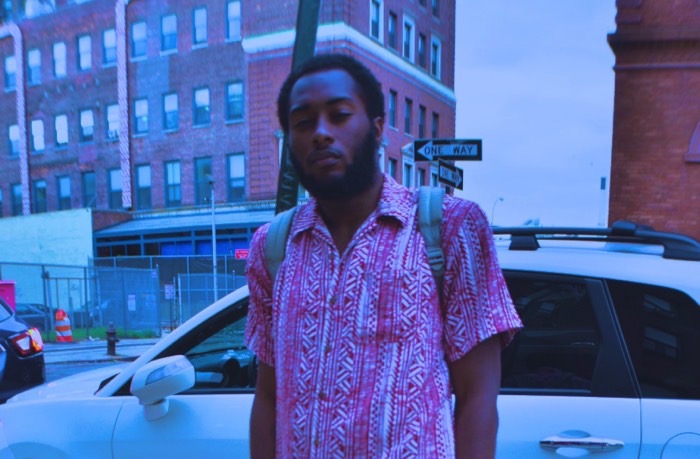 5) Can you run me through the making of your latest project? Where were the studio vibes like?
For Pisces320 it was a very quick process. Had the beats made on my end, copped some from Big Los and Rellim and went into this studio to record it. I was interning at the studio which was how I got the opportunity to record there.
With every step into a studio it's funny because its a learning process from within to figure out how far you are going to push yourself and an overall test of self esteem and self confidence.
What I also did with the project was allow myself enough room to assess whatever insecurities I had with my creating style and note what to improve on for future recordings.
6) What sort of independent hip-hop promotion and marketing are you doing to differentiate yourself from other artists?
In terms of our promotion, we are planning to start things off the old fashioned way with word of mouth and just connecting with other artist in our area and who we mess with in other areas.
7) What are you thoughts on the current state of hip-hop music today?
Currently hip hop is hip hop. There's not much going on these days in terms of innovation to me , so I'm not watching it as closely as I used to. Maybe I'm not listening to the right people, but I'm not too interested in any other hip hop right now.
At the same time that means a major change is going to come to hip hop or black music in general, so I'm excited to see who is going to come in and turn the genre and the culture on it's head.
8) What music are you listening to these days? Anyone in hip-hop really blowing your mind?
Right now I'm going back and listening to a lot of music that I never listened to before. I'll just download random shit to get some inspiration. I just copped the new Shabazz Palaces EP so I'm messing with that heavy. Also Ethereal's latest joint I fuck with heavy.
9) If you could work with any artist you wanted, what would be your dream collaboration?
I don't know to be honest. I'm pretty much open to anyone because all will bring a different experience.
10) What has been the best moment in your music career so far?
I don't think it's come yet.
11) So what's next for you?
Next is just dropping more singles then I'm dropping my debut self titled LP later this year.There will be some collab projects dropping as well and some projects from artists under AIENAI Records. Plus I just dropped a track called "Loaded" so thats out now.