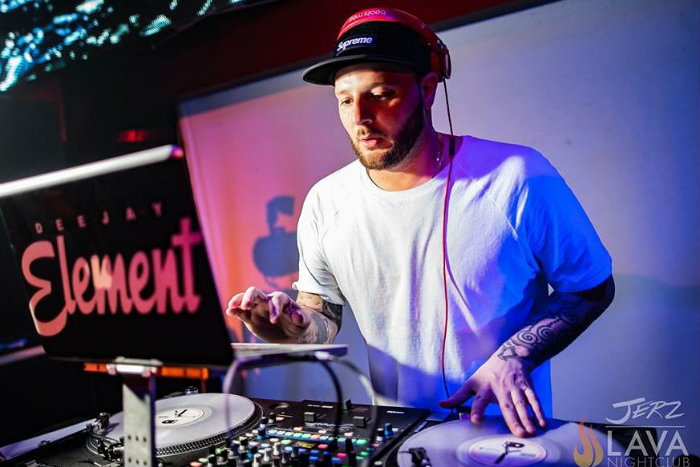 A product of the North East with over twelve years of experience in the music industry, and former Fat Beats NY employee, Joseph Montana a.k.a. DeeJay Element, enhances every performance with his talent, creative style and personality.
A true professional with attention to detail has made him a highly sought after producer as well as performer at premiere events and in the club scene.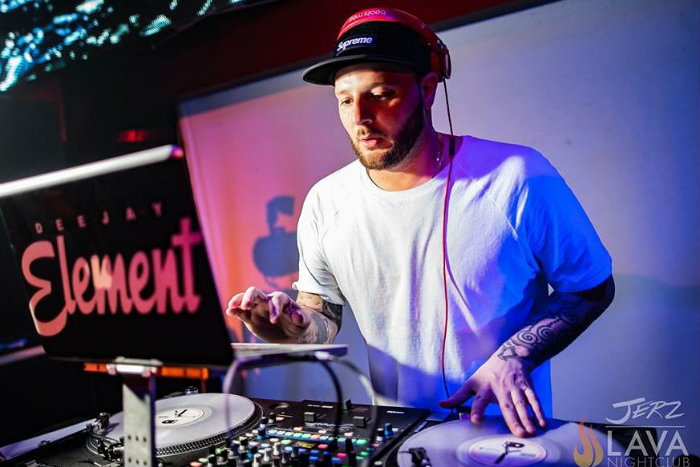 1) A few years back you won the Complex/McDonald's DJ Battle which was hosted the legendary Funkmaster Flex. How did winning that competition influence the trajectory of your career?
Winning the battle was great for exposure and helped me get some good DJ gigs, I became friends with DJ Clue and even DJ'ed an event with him in Times Square.
2) You were employed at Fat Beats NY, what were some of the main lessons you learnt from working there?
I learned a lot from working at Fat Beats, I learned the business side of music and what kind of work needs to be done while putting out a record/CD.
I met my crew Brown Bag AllStars at Fat Beats and they helped my career in a tremendous way as far as the actual hustle goes.
3) How did you get into DJing and producing?
One of my best friends growing up was a DJ and I always loved to watch him practice and DJ out at venues.
After a couple years I ended up copping some tables and a mixer with the help of my older sister and my homie gave me a bunch of records to get started with, fast forward 20 years and I still love it as much as the day I started.
As far as producing goes, I started making beats when I moved to Brooklyn and my best friend/crew member J57 taught me everything I know, I wouldn't be anything as a producer if it weren't for him.
4) Tell us about your upcoming EP dropping this fall – what was the inspiration behind it?
My EP drops in September called Element 4 President and features J57, Mean Joe Scheme, El Gant, Little Vic, Audible Doctor, Silent Knight.
It took me a few years to finally get the sound I was looking for; I felt I've progressed as a producer and a DJ since my last EP.
5) How would you describe the Brown Bag AllStars crew?
Brown Bag AllStars are my brothers for life. We are all talented in many ways and have an excellent chemistry working together. I couldn't pick a better group to be apart of!
6) J57, who is also part of the Brown Bag AllStars crew, is executive producing this new EP. What is like working with J57 and what does it mean when somebody executive produces your project?
Working with J57 is great, like I said earlier he taught me how to produce, so when we sit down together and listen to tracks, we usually have similar ideas.
J57 is Executive producing and overseeing the whole project. He gives me input on the records and basically tells me what he thinks a song needs or should sound like.
7) You've certainly been keeping yourself busy with a ton of projects in the works – can you give us a quick run-down on what you're working on?
I'm in a producer group called K!NG H!PPO which includes J57 and Matt Stamm, and we are working on 2 EP's right now that are dropping in 2017.
I also have some beats on an LP with a group I'm in with Q Unique, Audible Doctor and J57, oh and I have a beat on Rass Kass Soul on Ice 2!
8) So what's next for you?
What's next for me? Radio hits, performing at festivals, and perfecting both of my crafts!