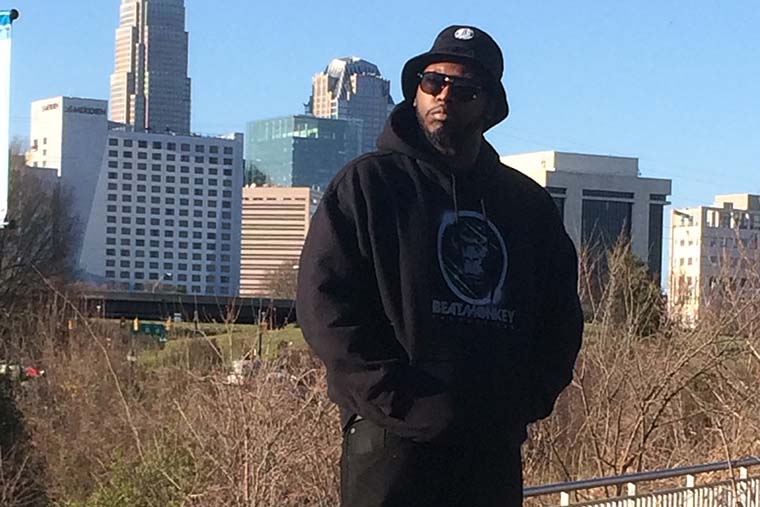 Phon Doe is a music producer and co founder of BeatMonkey Productions. Born and raised in Gadsden, AL.
Since a kid, he's always had a love and deep passion for music listening to everything from all types of different genres of music. Learning about music theory in elementary school where he took up strings class.
With his interest in music production, he made his first beat at 15 and ever since has been learning his craft. Along the way he met BooYah, a fellow producer and also co founder of BeatMonkey Productions, who helped him learn more about the music industry.
In 2013 they founded BMP. Phon has since taken his skill more seriously, continuously learning and evolving with the music business. Phon looks forward to making his mark in the game as a music producer.
1) What inspired you to be a part of the music industry?
I've had the love and passion for music since I was kid and I've always wanted to pursue a career in music. Just to be apart of it in some way.
2) Talk to me about the making of your latest project. What was the inspiration behind it?
I took some more recent beats and put them together for this project. Taking the yin and the yang approach to fit the theme of the project.
3) What was the process behind making the project?
This is my first beat tape I've put together, on my own, so the approach was to make it have that nostalgic feel of then and now.
4) What are your thoughts on the hip-hop industry at the moment?
It's cool honestly. The business aspect is what you have to focus on. The game changes daily and you have to be up on the ins and outs regarding the business. The game is over saturated but good music stands out no matter who it is.
5) Do you enjoy grinding it out independently or would you prefer to be signed to a major label?
I like the indie grind because I'm learning so much about the business that otherwise being signed to a label not knowing exactly what's going on. It's very hard work tho cause funds and exposure might be limited. Labels are cool if you know what you want for your situation. They have the budgets and the marketing teams to really push you.
6) What do you think goes into building a loyal fanbase?
Consistency, high quality music and good networking. Creative ways to get fans engaged.
7) What sort of online promo and marketing are you doing to reach your fanbase?
I've been using different promo services and social media to get exposure and in turn gain fans. Blogs are a good way to get exposed. Still learning which ways work best for me.
8) As an indie artist, how do you brand yourself and your music to stand out from the rest of the artists out there?
You have to be creative and innovative. Catching the attention of the fan. BeatMonkey is my brand so coming up with different ways to express and market it is the challenge.
9) How do you currently make a living as an independent hip-hop artist? What sort of income streams do you have?
As of right now, leasing beats and getting streams is what I am aiming for. Getting my publishing catalog thick enough to create revenue along with licensing, placements etc. Still learning about different avenues to venture out.