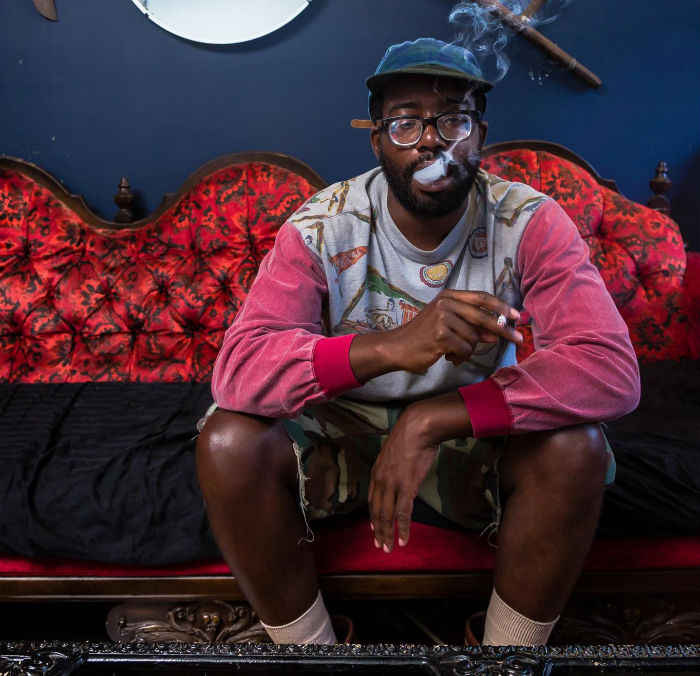 Philadelphia hip-hop artist, Buddy Leezle, recently dropped his latest project, Bishop, for his fans to enjoy and support. You can stream and download the mixtape here.
Check out Stop The Breaks' interview with Buddy below where he talks about his musical influences coming up, creating Bishop, rocking shows, how he promotes and markets himself and more.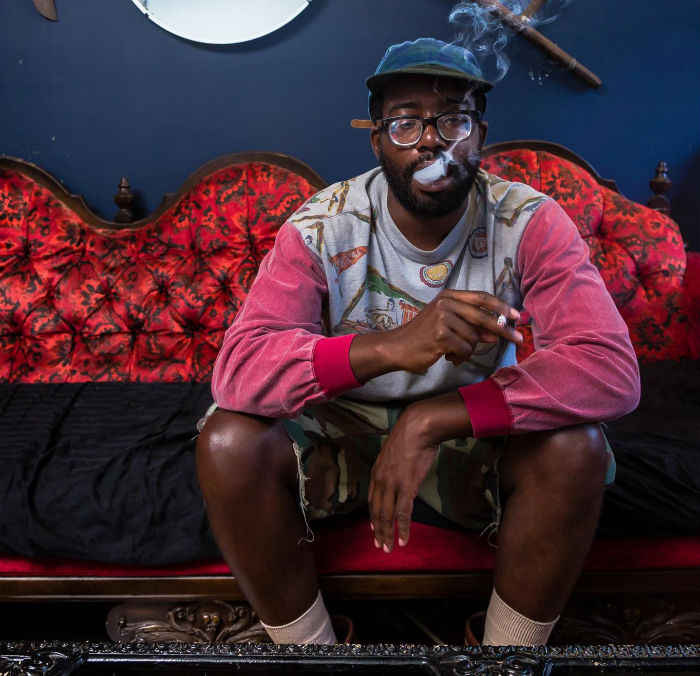 1) Tell me a little about yourself and your background.
My name is Buddy Leezle. I am based in Philadelphia, but I grew up in Fayetteville, NC aka Fayettenam as well as Germany as a child. My Father is retired military.
During my late teenage to young adult years I also resided in Atlanta, Austin, (a brief stint in) Rockhill SC, and San Francisco before making Pennsylvania my home. I have a degree in Visual Communications, but decided to pursue music after 3 years of freelancing after graduating college.
2) Who were some of your musical influences coming up?
The Fat Boys, Bambaataa, Slick Rick, Run DMC, and LL Cool J were my favorites as a listener, but Nas, Gang Starr, Organized Konfusion, Ultramagnetic, Outkast, and Wu-Tang actually influenced me as an emcee.
3) What's your process like for making music? Do you have a set routine or does it vary track by track?
My process for creating music has changed numerous times since I began. Even though I started rapping in 1993, I wasn't making actual songs until 2000. Sometimes I matched verses to beats, while other times I wrote to the beats as I got them or in the studio/producers crib on on the spot.
Nowadays I record bits and pieces in my phone and put them together once I find a suitable beat or I write on the spot after downloading a beat.
4) Can you run me through the making of your latest project? How the idea came about and what the studio vibes were like? 
Honestly "BISHOP" was totally unplanned… I was working on an album (Camouflage & Acidwash) from 2011-2103 which was supposed to be released physically, but due to the economy and singles taking over as the dominant format my label wasn't able to release it when I wanted it out.
I was tired of listening to and performing those songs, so I just made a cover and threw it up on my Bandcamp site back in July. In March I wrote, recorded, and dropped a mini mixtape called "Supreme Buffet" in a week. I took a "vacation" from May until August.
During that time I was traveling back and forth from NC to PA rocking shows, but I was seriously debating calling it quits after 14 years. I kept writing and recording to maintain my sanity, but kept the songs to myself. Due to the outcry of my supporters I had a change of heart! I was happy with the results of my sabbatical upon my return to Philly and sculpted "BISHOP" from those recordings.
5) As independent artist, what are you doing in terms of promotion and marketing in order to differentiate yourself from others?
On top of releasing music and doing shows, I am also a party emcee/event host (mostly EDM), which exposes me to various demographics. Besides my own music I do guest appearances on projects by all types of established and up-and-coming musicians.
6) What's the number tip you would give to someone who's looking to get in the music industry?
STAY ON TOP OF YOUR BUSINESS and ALWAYS BE YOURSELF!!!
7) How do you feel about hip-hop today and where it's headed?
I lacked faith in modern Hip-Hop for a looong time, but everything moves in cycles. People are tired of the mass produced cookie cutter stuff and are actively seeking the artistry again!
8) What music are you listening to these days? Anyone in hip-hop really blowing your mind?
I grew up in the 90s, so that is what I predominately listen to; Artists ranging from Company Flow to Sade to The Prodigy to Portishead and Tricky.
Current artists I rock with are: Da Buze Bruvaz, MarQ Spekt, Shamon Cassette, DistantStarr, Danny Brown, Westside Gunn, Meyhem Lauren, Action Bronson, Hus Kingpin & Rozewood, Spit Gemz, eXquire, Run The Jewels, RetcH, etc.