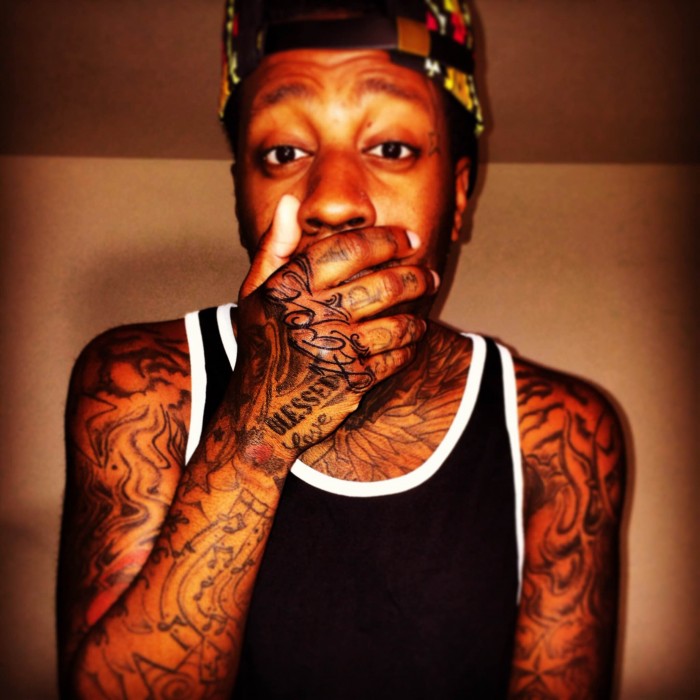 1) Tell me a little about yourself and your background.
Young Mark born in Philadelphia PA. Raised in the suburbs of Philly a town called Lansdale PA. Always loved video games and music, skateboard in my spare time.
2) Who were some of your musical influences coming up?
I listened to a wide range of music from Backstreet Boys to Tupac. I think that's why I have such a good ear for music.
3) What's your process like for making music? Do you have a set routine or does it vary track by track?
I love to listen to a beat and come up witt a dope hook to it and then from there I write lyrics.
4) Can you run me through the making of your latest project? How the idea came about and what the studio vibes were like?
I'm currently working on my first mixtape in the works as we speak. I have good ideas and I'm sure all my supporters are gonna love it. In the studio we have good vibes all good people we work together well.
5) As independent artist, what are you doing in terms of promotion and marketing in order to differentiate yourself from others?
I love putting music out and hearing the feedback of supporters and also new people who are just hearing about me. Posting my music on Twitter and SoundCloud have been a good way for me, also spending a couple hours sending emails is a great way to promote.
6) What's the number tip you would give to someone who's looking to get in the music industry?
BE YOURSELF if you love the music so will everyone else. Don't try and fit in or follow what's "hot" make your sound and believe in yourself.
7) How do you feel about hip-hop today and where it's headed?
There's a lot of one hit and done artist these days but I like it, it's good music to listen to some people get mad but I just enjoy the music.
8) What music are you listening to these days? Anyone in hip-hop really blowing your mind?
I been a Wiz Khalifa fan since about 2005, that's my favourite rapper hands down and won't change. Other than that I'm into Kid Ink, Big Sean, Jaden Smith, Justin Bieber, Drake is dope, Chris Brown is a really dope artist as well, those are just some examples.